"Christmas is a good time to realize your dreams"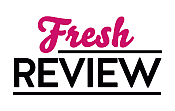 Reviewed by Sandra Wurman
Posted October 7, 2020

Many stories in the Gold Valley series centered on a unique family made up of orphans and other displaced children and teenagers. The core group of siblings lost their parents in an accident. Gone in a flash and life for these kids forever dramatically altered as you can imagine. We've watched many of these children--through Maisie Yates eyes--move on despite emotional challenges. In THE LAST CHRISTMAS COWBOY, we are treated to a rather humorous attempt at matchmaking. Rose is the baby of the collective group, which includes Logan, whose mother also perished in the accident, and Sammy who latched on to this ragtag group as an "earth mother" of sorts.
Rose has decided that oldest sister Iris, having devoted her entire being to raising these kids, should have a chance to stretch her own wings. Rose enjoyed a happy, healthy, and somewhat normal childhood thanks to all her siblings, and Iris, as the self-appointed mother of the group, did a wondrous job making her feel this way. Rose owes it to Iris to help her find the love of her life.
Logan took on the role of watchdog for Rose since they were younger, and they've always made an amazing team despite the differences in their ages. Once again, Logan is put in the position of watching out for his exuberant sidekick Rose.
As a matchmaker, Rose's vision for Iris's happiness is with a man who is dependable, trustworthy, and responsible. To Logan, that description could fit a loyal dog or cat. Rose's goal is commendable for sure, but Logan recognizes the pitfalls. And as a sort of best friend/brother, Logan agrees to a contest. The prizes for winners are humorous since either way, Logan is going to be a position he truly wishes to avoid.
Logan looks at Rose as a desirable, untouchable woman. Rose looks at Logan as the best friend of her older sibling. The prize at the end of the contest to find Iris a beau will put Logan facing down his greatest fear when it comes to dealing with Rose--realizing he never wants to let her go. . .
Maisie Yates's character development in creating this fabulous heartwarming group has been the reason why I have searched out, read, and reviewed almost every book in the Gold Valley series. I've loved watching these kids grow, find love, and make new families of their own without ever breaking the bridge between them. THE LAST CHRISTMAS COWBOY is a laugh aloud page-turner. Rose is adorable. Logan is candidly threatened by Rose in very many ways. Their friendship is cherished and their newfound relationship should be a dream come true.
SUMMARY
Will this brooding Gold Valley cowboy find redemption this Christmas?

Cowgirl Rose Daniels is determined to play matchmaker to ensure her beloved sister will meet someone under the mistletoe. She enlists the reluctant help of family friend Logan Heath, but his insistence that she doesn't understand chemistry is exasperating. Until they share one electrifying moment that shows her exactly what chemistry is all about, and it becomes outrageously, irresistibly intriguing…

Logan hates the holidays. They are a painful reminder of the family he lost and a time of year he always wants to spend on his own. But Rose refuses to let him. Logan's worked for years to keep his attraction to her under wraps—she's his best friend's youngest sister and she couldn't be more off-limits. He's the last cowboy that innocent Rose should ever kiss, but this Christmas, maybe Logan will become the only cowboy she'll ever want.
---
What do you think about this review?
Comments
No comments posted.

Registered users may leave comments.
Log in or register now!