"Virgin River continues to captivate your mind and heart"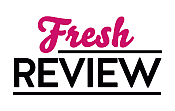 Reviewed by Sandra Wurman
Posted October 7, 2020

Romance Holiday | Romance Contemporary | Women's Fiction Contemporary
I don't know about you but I would never pass up the chance to read and review anything by Robyn Carr. My relationship with this very prolific, creative, and talented writer began years ago and is still going strong. In RETURN TO VIRGIN RIVER, we get reacquainted with many characters from past books of this series. It always brings a smile of recognition when someone you almost think of as a friend appears. RETURN TO VIRGIN RIVER is chock full of smiles.
Kaylee is in Virgin River to recover from a year of sadness and loss. Her grief still very raw after losing her mother to a short battle with lung cancer. These kinds of deaths take your breath away and Kaylee is hoping to catch hers with a six-month stay at an old family friend's mountain home. Unfortunately, that home is made uninhabitable from a fire just as Kaylee arrives. Now her plans are compromised with a lack of housing. But Kaylee couldn't be in a better place. Virgin River is small in size but large in compassionate people as Kaylee is going to learn.
Did I mention Kaylee is an author of scary books? Well now in Virgin River, Kaylee is trying to revitalize her writing skills, seems she hit a dead-end--no pun intended--dealing with her grief. Kaylee seems to be at a roadblock with her newest story. She decides to write a journal-type of story about a woman's fresh start in a small town. Art is obviously imitating life in this story, though Kaylee has no intention of actually publishing it. It is cathartic, similar to how one of her author friends "kills off" her ex-husband in each of her books. Robyn Carr humor at its best!
Next door neighbor and landlord Landry has a strange mix of jobs. Part of the time, Landry trains dogs to make them better pets and helpers. Kaylee is petrified of dogs. Landry seems intent on getting her to relax around them. When introducing Kaylee to his dog he tells her to try telling him to s-i-t. Of course, Otis does just that. Made me totally laugh out loud. Anyone with dogs will absolutely find the humor. After all, we know that our dogs are smarter than we are--they just let us think we are the master.
The burning question in RETURN TO VIRGIN RIVER is just what is Kaylee looking for. Certainly Virgin River will turn out to be more than Kaylee ever expected. Fans of Robyn Carr know that very well. But this is a journey for Kaylee, the first of her life without her mother. Virgin River is full of good-hearted folks that are honest, kind, and giving. And Kaylee just may find a new best friend in the bunch.
Well, that's all I'm going to divulge about RETURN TO VIRGIN RIVER, to give you a taste of the humor and warmth that is the basis of Robyn Carr's newest Virgin River book. It is sure to win over Robin Carr's fans and bring in many more. RETURN TO VIRGIN RIVER is as fresh a story as the very first installment in the Virgin River series was so many years and books ago.
SUMMARY
#1 New York Times bestselling author Robyn Carr returns to the beloved town of Virgin River with a brand-new story about fresh starts, new friends and the magic of Christmas.

Kaylee Sloan's home in Southern California is full of wonderful memories of the woman who raised her. But the memories are prolonging her grief over her mother's recent death. A successful author, Kaylee hoped she could pour herself into her work. Instead she has terrible writer's block and a looming deadline.

Determined to escape distractions and avoid the holiday season, Kaylee borrows a cabin in Virgin River. She knows the isolation will help her writing, and as she drives north through the mountains and the majestic redwoods, she immediately feels inspired. Until she arrives at a building that has just gone up in flames. Devastated, she heads to Jack's Bar to plan her next steps. The local watering hole is the heart of the town, and once she crosses the threshold, she's surprised to be embraced by people who are more than willing to help a friend—or a stranger—in need.

Kaylee's world is expanding in ways she never dreamed possible. And when she rescues a kitten followed by a dog with a litter of puppies, she finds her heart opening up to the animals who need her. And then there's the dog trainer who knows exactly how to help her. As the holidays approach, Kaylee's dread turns to wonder. Because there's no better place to spend Christmas than Virgin River.
---
What do you think about this review?
Comments
No comments posted.

Registered users may leave comments.
Log in or register now!