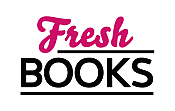 Get a great read for October
"She's not running any longer!"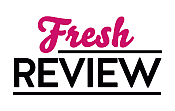 Reviewed by Annetta Sweetko
Posted October 7, 2020

Romance Suspense | Romance Military
Autumn Perez has finally found a life she enjoys: she teaches art to children and adults, but is worried that one mistake will take that all away. Ten years ago, she witnessed a murder and her whole life was torn apart. In Witness Protection, there are certain rules and one main rule is no one can know you are in hiding, so there is a chance that her past will ruin everything she has now. . . No only could she be in danger, but so could the people she has come to care about. . .
Lincoln Jordan is the sheriff of Verona Bay and he is very attracted to the lovely woman who moved in next door. Finally, they share a night he is not about to forget and is shocked when Autumn pulls back and wants to be friends. He is hurt but will bide his time until she informs him that their amazing night has brought results that have them both shocked. Lincoln now has a chance to be more than a friend and have a family of his own, and he is going to break down all the walls and keep her safe, especially when danger rears its ugly head.
DEADLY PAST is a gripping, thought-provoking, and riveting read. I read this book in one sitting and didn't miss sleep at all. Lincoln Jordan is amazing and seems to know exactly what he needs to do to diffuse a situation or make a woman feel safe. When he finds he is going to be a dad, he is naturally surprised but also thrilled as it gives him a reason to keep Autumn close. After all, she had already stolen his heart without even trying.
After everything Autumn had been through, having lost her whole way of life and then later hearing about her mother's death, readers can understand she was afraid she would lose someone else to violence. After Lincoln learns about her past and begins to understand her fears, he does what he can to alleviate those fears. LIncoln is a sheriff and good at his job, and most of the town respects and admires him because of his devotion to doing what is right. Communication is a key element of DEADLY PAST, and as readers move from page to page, we learn more and love more of this story and these characters.
DEADLY PAST has a number of characters and side stories that will keep readers spellbound and craving more within this world. We watch as a missing boy is found (with a couple struggling with an attraction with one another), gossip is a natural everyday thing, an irate father causes trouble at the school, a hacker brings the bad guys closer, a sweet puppy who had an abusive background but brings love, and a visit to his family brings a bit more peace to a worried young woman. I have already marked down to look for the next Verona Bay book when it comes out!
SUMMARY
She lost everything once…

Autumn Perez was just twenty-two when she witnessed a brutal murder and gave up her entire life to put the killer behind bars. A decade later, witness protection has her settled in picturesque Verona Bay, teaching art at the local high school. It's a quiet life…until she's caught up in another harrowing event that prompts the U.S. Marshals to try to move her again. But Autumn is done running—she's built a life, has friends. And now she's pregnant after an intense one-night stand with her sexy neighbor.

This time she's standing her ground…

Lincoln Jordan has been biding his time with Autumn, his talented, gorgeous neighbor. The attraction between them is undeniable, and after their one incredible night together he wants more—but she's determined to keep him at arm's length. When it becomes clear that someone wants her dead, he steps up to protect her. He needs to earn her trust, and fast. Because the threats against her are escalating…and the enemy is closer than they ever imagined.

Author note: This may be read as a stand-alone novel.
---
What do you think about this review?
Comments
No comments posted.

Registered users may leave comments.
Log in or register now!