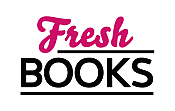 Get a great read for October
"Welcome Back To The Cookie Jar!"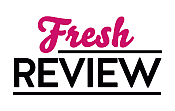 Reviewed by Alison Ellis
Posted October 5, 2020

Mystery Woman Sleuth | Mystery Private Eye
In the throws of the pre-Holiday season, Hannah Swenson is up to her elbows in cookie and cupcake batter at The Cookie Jar. Making her old favorite recipes and testing new ones to keep her customers happy, on top of extra Christmas orders stacking up, is all Hannah has time for this time of year. But when Hannah's mom, Delores, asks for her help, Hannah can't say no. Digging through Delores's dilapidated shed of antiques to find decorations for the hospital Christmas tree, mother, daughter, and family friend Carrie, decide it's time to find a storefront to house and refinish all of those antiques piling up. When looking at a property close to The Cookie Jar, imagine their surprise when they find a homeless man on the brink of death. Joe Smith is admitted to the hospital, malnourished, exhausted, and suffering from amnesia. Doc Knight enlists Hannah's help to try and wriggle out any memories of Joe's that are trying to make their way to the surface. As clues start to come together, it is a matter of a race against the clock to get Joe home before everything he now remembers is gone for good.
Welcome back to Lake Eden, Minnesota! CHRISTMAS CUPCAKE MURDER is book twenty-six of this series. I have been an avid fan of this series from book one and cheer for Ms. Fluke on the longevity of this series. Readers should note that this installment takes us back in time closer to when this series started. It is not up to date where we left off earlier this year, that book comes out in February of 2021.
I thoroughly enjoyed this flashback with the unexpected twist of Hannah not stumbling upon another dead body in Lake Eden! CHRISTMAS CUPCAKE MURDER is a refreshing breather in this long-standing series. The storyline was captivating from page one and kept me engaged until the very end. All of our favorite characters make an appearance, Mike, Norman, Andrea, Delores and Doc Knight to name a few. I read this in one sitting, as it is a fast-paced mystery with plenty of recipes and cooking tips thrown in. That may be the only downfall of this book. As with the past few books, this one is also chock full of recipes, in fact over twenty recipes are in this book alone. That in and of itself does not take away from the mystery plotline, but it does shorten the length of the actual mystery. It teeters on the brink of being half short story and half recipe book. One tip I would give readers when picking up this holiday installment, skim the recipes first and add a trip to the grocery store to your to-do list before you start reading so you have supplies on hand for the cravings that are sure to hit! That was my mistake. Happy baking…I mean reading!
SUMMARY
As December turns Lake Eden into the North Pole, the heat is on in Hannah Swensen's kitchen to honor two Christmas promises: baking irresistible holiday cupcakes and preventing a person who attempted murder from succeeding the second time around!

While Hannah speeds through a lengthy holiday checklist, drama in town grows like Santa's waistline on Christmas Eve. Her sister Andrea wants to stave off the blues by helping out at The Cookie Jar, Michele's love life is becoming complicated, Lisa needs Hannah's advice, and Delores has a Christmas secret she's not willing to share. But nothing dampens the holiday mood more than the chilling mystery surrounding the man found near death in an abandoned storefront two doors down from Hannah's bakery . . .

The befuddled John Doe can't recall a thing about himself—except for his unusual knowledge of restoring antique furniture. With a smattering of clues and barely enough time to frost Christmas cookies, Hannah must solve a deadly puzzle that could leave her dashing through the snow for her life!

Features Over a Dozen Cookie and Dessert Recipes from The Cookie Jar!


---
What do you think about this review?
Comments
1 comment posted.
Re: Welcome Back To The Cookie Jar!

This is one of those series that readers love the characters
so much that a visit with them is reason enough to read the
book!
(Lisa Sabatini 3:35pm October 12)
Registered users may leave comments.
Log in or register now!