"Delightfully festive visit to Happily Inc!"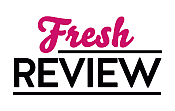 Reviewed by Sandra Wurman
Posted October 1, 2020

Romance Holiday | Romance Contemporary | Women's Fiction
Always expect to be entertained by Susan Mallery. Her books remind me that life is about changes both good and bad and sometimes very challenging. But never forget the humor factor of life. And in HAPPILY THIS CHRISTMAS Susan Mallery has you laughing pretty often. HAPPILY THIS CHRISTMAS is a joyous story, and of course, we evolve into the season of joy with lots of traditional stuff, family, and love.
Things don't start out joyous or happy for Garrick McCabe now a police captain in Happily Inc. Small towns have a lot going for them and good neighbors head the list. Wynn is a single mom of fourteen-year-old Hunter and Garrick's next-door neighbor. Until recently that involved a neighborly hi and nothing more. But Garrick's life is taking on a new challenge, his very pregnant daughter Joylyn is going to stay with him until Christmas. And it is obvious that this isn't really what Joylyn wants. In fact, her arrival just emphasizes the gulf between father and daughter.
Garrick and Joylyn had a close relationship until recently and then a wall came between them. Garrick is not quite sure what he did to cause that riff. But sees this visit as an opportunity to mend things.
One of the best scenes is where Wynn takes Garrick shopping for things to spruce up his rather sparse home to make it welcoming for his pregnant twenty-one-year-old daughter. Not sure how to shop--which is obvious when Wynn checks out Garrick's home--Wynn tells him to pretend he's hunting. Stalk, pounce, and strap your finds to the car and take it home. To Wynn, Garrick is such a guy's guy--hopefully, this analogy will resonate.
Garrick has worked with difficult people. As a DEA agent, he saw his share of danger. As a small-town policeman, he is learning how to engage with the general community along with managing a police force. But you have to feel sorry for Garrick. He is definitely a fish out of water once Joylyn arrives. He needs help and who better than his caring, lovely next-door neighbor who unselfishly steps in whenever necessary.
As the story unfolds there is much to learn about Garrick and Wynn. Some good and happy, and some not. But since this is a Susan Mallery tale, we are treated to terrific characters, relationships, and dialogue that will keep you turning those pages. HAPPILY THIS CHRISTMAS brings out the best in Susan Mallery's arsenal of family-centric storytelling. Looking for a book that will bring a smile to your face and warmth to your heart? Look no further than HAPPILY THIS CHRISTMAS by Susan Mallery. It is sure to brighten your day and this holiday season, guaranteed!
SUMMARY
Told with Susan Mallery's trademark humor and charm, Happily This Christmas is the irresistible story of two neighbors in Happily Inc who become close friends, supporting one another through the ups and downs of single parenthood at Christmas...only to realize that they could be one another's second chance at love--and family.

Single mom Wynn Beauchene has a thriving business, a reputation for strength, and a mildly embarrassing crush on the swoon-worthy cop next door. When Garrick McCabe asks her to help make his home cozy for a very special young woman, Wynns romantic hopes are dasheduntil he says his daughter is coming for Christmas.

Garrick and his little girl were tight once, but they lost that when an undercover mission took him away. Now hes hoping that a small-town Happily Inc Christmas will bring her back to him. But it will take more than a few twinkle lights to thaw his daughters frosty attitude. Wynn and her son join in the festive traditions to keep the focus on fun. Then, after the kids go to bed, Wynn and Garrick succumb to the mistletoe...and to each other.

As the season works its magic, Wynn realizes its time to stop punishing herself for a shame so secret even her closest friends dont know. But Garrick is still haunted by the ghosts of past mistakes. Although smart, sexy, beautiful Wynn is a genuine temptation, he doesnt know if he can give her the only gift she truly wants: his love.
---
What do you think about this review?
Comments
No comments posted.

Registered users may leave comments.
Log in or register now!