"To save the world she must trust him!"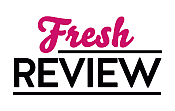 Reviewed by Annetta Sweetko
Posted September 30, 2020

Henry Lee has been from HELL & BACK and just when things look like they may be looking up terrorists have a deadly virus in their sights. He and his new partner Ruby Toth, members of the Outbreak Task Force, are in a race of their (as well as many thousands) lives.
Henry doesn't mind working with Ruby as he feels she respects him, he has had more than enough pity for all he had lost overseas, including his leg. But he also has a feeling she is hiding something and worries she might be the traitor who is leaking crucial information.
Ruby certainly has a secret and it deals with her family. Her brother has been kidnapped by the terrorist and she has a choice - turn over a vial of smallpox or know she caused his death. She might be able to get Henry to help but she is also in the group as a spy to find who is behind the plot to release a pandemic. Who can she trust?
HELL & BACK is author Julie Rowe's fifth book of her Outbreak Task Force and though close to the fears and worries we face today it is still a very fine, action-packed read. Henry is a no-nonsense, smart and cunning with a bit of a temper. He might be medic trained but he is a warrior and even with a prosthetic leg isn't going to back down. He is amazed at how well he and Ruby work together because of his single-minded and grumpy ways. In Ruby's case, she comes from a spy family and is very calm and capable but in this case torn between duty and family. The romance might seem a bit quick but it is a very tense time, so emotions do tend to go crazy. Well done and quite believable considering the crazy work and world they deal with.
The action is intense as is their attraction and though you might figure out the bad guys early it is fun to watch this couple fight the good fight. Secrets, pressure and triumph simplify HELL & BACK, but there is so much more to it that readers will not want to let this couple go.
SUMMARY
Racing to lock down the CDC's deadly virus samples from terrorists, ex-Special Forces medic Henry Lee partners with Ruby Toth on the Outbreak Task Force. But the terrorists always seem one step ahead. As they work side by side, Henry's taken with how Ruby accepts and respects him, instead of pitying him for all he lost overseas, including his leg. Ruby's hiding something, though, and Henry fears she's been leaking sensitive information.

Terrorists have kidnapped her brother, and now microbiologist Ruby Toth faces a horrible choice. If she doesn't give them a vial of Small Pox as ransom, her brother will die. She knows her prickly—yet very hot—boss, Henry, could provide the help she needs. But she joined the CDC to root out insiders plotting to unleash a bio-engineered pandemic, and she can't trust anyone. Not even Henry.
Excerpt
Chapter One
Sunday, May 5, 7:05 p.m.
"I feel like we're playing a twisted version of that board game Clue," Ruby Toth said to her family as she examined the list of names her father had just sent to her encrypted-up-the-wazoo phone for the impossible job her parents wanted her to do. Dinner eaten and pushed aside, her parents and her brother, Nate, all sat around the dining room table in the house Nate and she rented.
They were also looking at the same list with a variety of expressions on their faces.
Her mother's mouth was pinched with irritation, while her father's eyes had tightened in concern. Nate would have looked bored if his fingers weren't tapping out a complicated rhythm on the table.
"Only the murder weapons are bombs, bullets, and biological pathogens," she continued. "And if this list is correct, everyone is a suspect."
"That's an oversimplification of the situation," Nate said, frowning at her. He never was one to pass up the chance for an argument, and Ruby was in the mood to give him one. If only to vent her frustration.
"The problem with finding terrorists and or spies embedded in an organization is that they're good at deflecting suspicion," her mother said. She should know—her mother was an analyst for the NSA, while her dad headed up the organization. They ate suspicion for breakfast, skepticism for lunch, and distrust for dinner. "The FBI and Homeland Security have supplied some information on their people's movements, but we don't entirely trust it. There have been too many times the Outbreak Task Force's movements were not only tracked but anticipated by Free America From Oppression."
The FAFO had already killed dozens of people and tried to start more than one outbreak of a deadly disease. They'd also targeted the CDC's Outbreak Task Force, injuring and killing people as a result.
"This list represents all the people with access to, or knowledge of, the CDC's activities," her mother continued. "We're not expecting you to investigate them all, but we need you to take a closer look."
"I'd already eliminated some of the people on this list," she said. "Why are they back on it?"
"Because information is still getting out," her father said as he leaned forward. "The longer it takes to uncover everyone feeding the FAFO information," he continued, "the more likely it is that they'll do significant damage to the country and everyone in it."
"How do you know the FAFO is still active?"
"One of our assets in Africa let us know they have put out a call for mercenaries who might have a grudge with the United States. He doesn't know if anyone responded, but that alone tells us they're not only active, but planning something substantial."
"There are always assholes out there with grudges against the United States," Nate said. "It's practically written into the Constitution."
Spying might be the family business, but how would her coworkers react if they found out she was looking for a traitor among them? Especially her mentor and supervisor at her new job, Henry Lee.
Acid ate away at Ruby's gut. "I hate this," she muttered.
"Why?" her mother asked.
"Because I like my job. A lot."
"Sweetheart, the only people who will be angry with you are the ones we're trying to find."
Ruby snorted. "Trust is a funny thing, Mother. I work with a few folks whose trust is hard to earn and impossible to repair if it's broken."
"Discovering a traitor in their midst would be doing them a service," her dad said.
Ruby wanted to tear her hair out. "It's not that cut-and-dried, Dad. Some of the people I work with were in the military, and they've got strong opinions about how a team is supposed to work." Henry, in all his gruff, grumpy, gorgeous glory, was one of them. His team mentality was all for one and one for all. "My looking at them all as if they're all guilty until proven innocent isn't going to go over well." If he found out he was on her list of suspects, she'd be on his shit list permanently.
---
What do you think about this review?
Comments
No comments posted.

Registered users may leave comments.
Log in or register now!