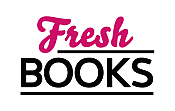 Pick up great June books for summer reading
"Fresh and sassy, Haunted Homicide is a spirited debut to this new cozy mystery series!"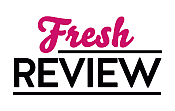 Reviewed by Karen Siddall
Posted September 24, 2020

Avery Morgan was excited and enthusiastic about starting her new job as the business manager of the historic yet languishing women's club in Portage Path, Ohio. The beautiful old home that houses the Portage Path Women's Club and her new apartment is a dream; however, the club's newly-elected president, Muriel Sadler, proves to be an absolute nightmare. Rude, controlling, and with a deep-seated belief that she was better than everyone else, Muriel had run off the last two managers, and it was no secret she intended to do the same to Avery. Muriel's granddaughter, Kendall, couldn't keep a job, and Muriel felt the position as business manager at the club, and under her watchful eye, would be the perfect end to the girl's string of job failures. There was no love lost between Muriel and the rest of the club's board members either. But still, it was quite a shock when on her second night in the old house, Avery literally stumbled over Muriel's body at the foot of the basement stairs. Also shocking was the strangely-dressed young woman hiding in the basement at the time of the discovery who conveniently disappeared when the police responded to Avery's call to 911.
HAUNTED HOMICIDE is the debut novel in the new Haunted Mansion cozy mystery series by Lucy Ness. Avery is the smart and fun heroine, with Clementine Bow her unexpected and sassy ghost-sidekick. I liked that Avery is portrayed as a competent professional and not a ditsy character or a bumbling "Dumb Dora." She takes up the investigation of Muriel's death at the behest of the board, not on some whim or misplaced curiosity. She maintains a graceful balance dealing with the current club members, who are "Ladies Who Lunch," and running interference between them and her newly-met staff, treating all with dignity and respect.
Clementine, or Clemmie as she prefers to be called, is an absolute doll. She's cheeky and fresh and also no "Dumb Dora" herself. She also has spunk and is an able foil to the more conventional Avery. I look forward to finding out more about her and how she came to be hanging around the mansion for all these years.
Two more fun characters to keep an eye on are possible love interests for Avery: Jack Harkness and police sergeant Oscar "Oz" Alterman. Both are intriguing figures and have shown a decided interest in Avery in this first book. I was charmed by each one for different reasons and look forward to seeing what develops.
HAUNTED HOMICIDE is an excellent start to what promises to be a fun cozy mystery series. With the ghostly presence, it is the perfect choice for the upcoming fall and Halloween season reading. I recommend this book to cozy mystery readers that don't mind some "spirited" assistance in solving the case.
SUMMARY
Avery Morgan has been hired to breathe new life into the Portage Path Women's Club, but first she'll have to deal with a dead body and a meddling ghost.

Avery Morgan has had a harrowing first week on the job as manager of the Portage Path Woman's Club. Not only is she in charge of a grand old home with a mountain of maintenance problems and scheduling nightmares--thanks to a recent fire in the Marigold meeting room--but she's also got Muriel Sadler to deal with. Muriel is the current president of the club, the one "nay" vote when the rest of the board voted "aye" to hiring Avery.

After a morning of dealing with another one of Muriel's snits and a meeting with the delicious and delightfully unsettling Ben Harkness, who will be handling renovations in the fire-damaged portions of the house, the last thing Avery needs is for one of the fuses to blow. Again.

She grabs her handy flashlight and heads into the basement, where she stumbles across Muriel's body. She also stumbles across an unexpected helper, Clemmie Bow, the ghost of a young woman who was accidentally killed in the building almost a hundred years ago.

Together Clemmie and Avery are determined to solve Muriel's murder before the killer sends Avery to join Clemmie on the other side.
---
What do you think about this review?
Comments
No comments posted.

Registered users may leave comments.
Log in or register now!