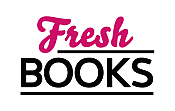 Get a great read for October
"A fun romcom about baseball, biology, and unexpected romance!"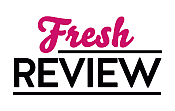 Reviewed by Miranda Owen
Posted September 20, 2020

YOURS TO KEEP is the second book in Lauren Layne's "Man of the Year" series. This is a good book for readers who like when the hero and heroine have some prior history together. Although, in this case, the history isn't steamy. Pro baseball player Carter Ramsey and science teacher Olive Dunn went to school together. Now their ten-year high school reunion is coming up, Carter is headed back home to recover from an injury, and they have an opportunity to get reacquainted. This should appeal to people who enjoy romcoms and Hallmark movies.
When Carter and Olive meet again for the first time, there is no insta-fiery attraction. The pair take over duties planning their reunion from his sister, and Carter is also a star attraction. Olive is like one of those brainy, quirky Amanda Quick historical heroines. She seems like she has oodles of smarts, personality, and confidence, but she has realistic flaws just like everyone. Though Carter is a star athlete and celebrity, he is generally humble and down-to-earth. When a recent accolade and article profile him but say nothing about who he is apart from his career, it hits him hard. With Olive for a temporary neighbor, reunion co-chair, and one-woman welcoming committee, his mood is lifted, and she helps him center himself. A tentative friendship develops between these two characters long before any physical intimacy, so that the attraction sneaks up on the pair. YOURS TO KEEP is told from alternating perspectives – which is fab since these two are slow to reveal their burgeoning feelings. I like how Carter appreciates Olive's inner qualities rather than be instantly attracted to her physical qualities. Conversely, I like how Carter's personality slowly grows on Olive, until she is caught by surprise by how deeply she has come to care for Carter.
YOURS TO KEEP is fun romcom about two people who grow and discover love when least expected. Lauren Layne includes a healthy dose of humor to break up the drama. I thought the secondary plot involving Carter's high school girlfriend reappearing would be a bigger issue than it ended up being, but I'm glad for how it played out. Olive is a quirky heroine, but I love her strength and that she doesn't wallow in self-pity or give up easily. I don't know if Lauren Layne has already written about how Carter's sister and her husband got together, but I would be interested in reading that story. Having never read the first book in this series, reading YOURS TO KEEP has me interested in hunting it down and reading about that couple. I look forward to reading more love stories by Lauren Layne.
SUMMARY
An irresistible baseball star and a resistant hometown girl stumble into love in a flirty romance by New York Times bestselling author Lauren Layne.
Pro baseball shortstop Carter Ramsey is about to be Citizen magazine's Man of the Year, but the only title that matters to him is out of reach: World Series MVP. Benched by a recent injury, Carter retreats to his hometown to recover. His ten-year class reunion and a potential reconciliation with the sweetheart he left behind could be perfect distractions. Until another old acquaintance throws Carter a curveball.
Olive Dunn admits that her former high school science partner is still a handsome charmer. But she wasn't swayed then, and she won't be swayed now. Because Olive remembers Carter's little shortcoming: he tends to bail the moment it suits him, without a backward glance. Best to keep her feelings strictly platonic while he's in town.
Except the entitled boy she knew is a changed man: solid, reflective, and generous. As they ease back in to their familiar friendship, things take a surprising turn, and Carter and Olive must decide if what they have is a passing flirtation or a real shot at love.
---
What do you think about this review?
Comments
No comments posted.

Registered users may leave comments.
Log in or register now!