"The emotional, long-awaited story of Tom and Lauren."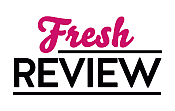 Reviewed by Suan Wilson
Posted March 10, 2006

Lauren Fairfield abhors her life. Transplanted to England from Texas when her mother remarried a wonderful man, Lauren has endured ridicule for her manners, drawl and lack of knowledge about English aristocratic life. Lauren and her sisters remove all traces of Texas with hard study and the help of their stepfather. Lauren is the exemplary English lady, reserved and polite. That façade cracks when the new Earl of Sachse appears at her door.
Society is all agog at the arrival from Texas of Tom Warren, the new Earl of Sachse. An Englishman by birth but abandoned in America, Tom grew up fast and wild as he survived the hard Wild West. At 16, he ran afoul of the law but had the good fortune to meet a marshal who set him on the right path. Now, Tom's life has taken another dramatic turn. He's the lost Earl of Sachse and appears in London ready to take up his new responsibilities. Before he can begin, there's one young woman he resolves to find. She's his first love, Lauren Fairfield, who left and never responded to his letters.
Tom and Lauren's reunion is painful as they discover the deception that's kept them apart. Lauren believes too much time has passed and her place is to return to Texas, while Tom makes a new life for himself in England. He refuses to give up and dares her to change him into an English gentleman. She reluctantly agrees, knowing the brazen cowboy she once loved will then be transformed into a sterile Englishman. It's up to Tom to break through her reserve and set her aflame with his kisses and love.
PROMISE ME FOREVER is a poignant tale of a woman who must choose between her love of a place and its memories or accepting that change is inevitable and embrace the man she loves. Ms. Heath closes her story with a tender summary of Tom and Lauren's life together.
SUMMARY
He didn't realize he was lost until destiny knocked on his door and turned a cowboy at heart into an English lord.
She was searching for the love she'd lost. But will helping him face his destiny take him farther away from her or allow them to keep their promise of forever?
Excerpt
He heard her voice--surprised that he could identify it after all these years. It had changed slightly, he couldn't deny that. Grown softer, with a gentler timber that could lure a man in before he realized he was well and truly captivated.

That's how Thomas Warner felt. Captivated.

And he sure as hell didn't want to be.

There wasn't much in life that Tom dreaded, but he'd been dreading this encounter from the moment that it had dawned on him that sooner or later it would come to pass. He'd put it off as long as he could, and now that it was here, he was torn between wishing it had come along sooner and wishing that it had never arrived.

While the butler--in a snit because Tom didn't have a proper calling card--had gone to inform the Earl of Ravenleigh that Tom had come to call, Tom had been standing in the entry hallway, cooling his heels, waiting. But he hadn't been doing it patiently. He wasn't used to waiting on any man, was accustomed to giving the orders and having them obeyed without question.

Then he'd heard the voices, talking almost too fast to decipher . . . and then her voice. She'd lost a good bit of the slow drawl that had once been music to his ears, but he could still hear it when she spoke certain words, like a memorable chord wafting off a fiddle. So he found himself listening intently for the familiar.

He'd eased over to the doorway, leaned against the doorjamb, and just . . . spied on them. A gathering of women, so intent on their visiting that they weren't noticing him. He remembered times in his life when he'd yearned for a woman's presence with such longing that he'd thought he'd die from the wanting. Not only her touch, but her fragrance, her softness, the comfort she could offer.

He knew it was wrong to stand there, knew he should announce his presence, but he wasn't sure what would happen once Lauren saw him.

Did she even remember him?

When he'd never been able to forget her?
---
What do you think about this review?
Comments
No comments posted.

Registered users may leave comments.
Log in or register now!