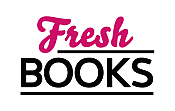 Pick up great June books for summer reading
"Sometimes you have to rediscover the joy of the season."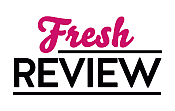 Reviewed by Sandra Wurman
Posted September 17, 2020

It simply wouldn't be Christmas without some wonderful message of peace, love, and harmony, and A LITTLE COUNTRY CHRISTMAS encapsulates the talents of Carolyn Brown, Rochelle Alers, Hope Ramsay, and A.J. Pine into one heartwarming book. Needless to say each story has an uplifting message after all it is the season of love.
Carolyn Brown culminates the Longhorn Canyon Ranch series with "The Perfect Christmas." Carolyn Brown inspired my interest in stories that feature cowboys, cowgirls, and ranchers. Carolyn Brown is adept at creating heartwarming tales about rough and tough yet tender folks. "The Perfect Christmas" is a story about accepting miracles. Dixie and her toddler, Sally, have had their share of misfortune, but this community takes them under their collective wings. Dixie is fortunate to have a real home for them. For now, Landon works at a local ranch and but never stays in one place for long and enjoys knowing he can pack his bags and move on at any time. His next temporary stop is his brothers' ranch right after Christmas. Landon and Dixie actually have a lot in common. Their memories of Christmas are bittersweet--not conventional and not perfect. Landon sort of adopts Dixie and Sally for the holiday season. His mission is to make their Christmas full of lovely memories, never expecting to enjoy this time as much as he does. These memories just may have him rethink his plans. . .
Next in line is "A Christmas Cowboy" at Heart by A.J. Pine. This sweet and lovely romance is about two folks that think about Christmas very differently. Deputy Daniela Garcia is totally absorbed in making each Christmas as wonderful as possible to make up for heartbreak, while Mayor Peyton Cooper, commonly referred to as the Grinch, turns his back and mind away from anything resembling holiday spirit. These two terrific people also missed their chance at happily ever years ago. . .
The third story is "Home for the Holidays," which introduced me to author Rochelle Alers. "Home for the Holidays" is about breaking out of the norm. What better time than the season of joy and happiness? Iris needs a change in her life but her past has made her wary and leery of men. Iris takes a giant step going to the Happy Hour club for Tuesday Ladies' Night. Definitely not her thing but fate just might have a hand in how this night turns out. . .
The piece de resistance is Hope Ramsay's contribution "Joy to the World." Expect tears of joy and sadness. When moving on with life experiences both happy and melancholy, Ramsay does it with panache and style. Brenda would like to dismiss the entire idea of celebrating Christmas – a female scrooge of sorts. Well, Doc Jim Killough sees a kindred spirit in Brenda. He, too, has mixed emotions about the holiday season, but Jim is determined to follow his instincts and help Brenda, a choir director, rediscover the joys of music along with the season. I totally agree that music can heal the soul. And this story, as with all the other stories in A LITTLE COUNTRY CHRISTMAS, brings home the importance of family, faith, traditions, and love. Best in show.
SUMMARY
From matchmaking carolers to a festive lights competition, four bestselling authors explore the magic of the holidays in these heartwarming small towns.

The Perfect Christmas by Carolyn Brown
Rugged cowboy Landon Griffin can't help being smitten by single mom Dixie Boudreaux and her baby girl. To help win their hearts, he wants to give them both the perfect holiday at Longhorn Ranch -- baking cookies, trimming the tree, building snowmen, and the whole works. But when nothing seems to go right, he might need a Christmas miracle to help him out of the mess.

Joy to the World by Hope Ramsay
Retired music teacher Brenda McMillan has lost her holiday spirit, but reluctantly agrees to fill in for the director of the Magnolia Harbor Christmas Chorale -- even though Dr. James Killough, the town's biggest Christmas enthusiast, is the group's accompanist. Will he have enough Christmas magic to mend her broken heart?

Home for the Holidays by Rochelle Alers
Pastry chef Iris Nelson is looking forward to spending Christmas on Cavanaugh Island with her best friend's family. But she wasn't expecting to celebrate with their very handsome visitor on leave from Afghanistan. Is their attraction just the glow of the season or a gift to enjoy forever?

Cowboy Christmas at Heart by A.J. Pine
For Deputy Sheriff Daniela Garcia, no hometown tradition makes her happier than the Meadow Valley Holiday Light Parade. This year she's planning for the sheriff's office to have the most dazzling lights. But when the new mayor -- and certified grinch -- threatens to cancel the event, Dani will have to show him the true meaning of Christmas.
---
What do you think about this review?
Comments
No comments posted.

Registered users may leave comments.
Log in or register now!