"Vampire meets vampire hunter - it's got to be love!"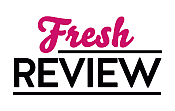 Reviewed by Annetta Sweetko
Posted September 15, 2020

Asher is one of the oldest vampires alive and he is one of the Forgotten Brotherhood but someone is out to turn the brotherhood against one another. He is sent an email but can't trace it, so he goes to the place he is told to go and there he meets the only woman to intrigue him in years. Too bad she is just the woman who could turn him into BURNING ASH.
Jo Radcliffe is a vampire hunter, a human, also received an email that led her to a ceremony where "Vlad" the vampire was about to do in a bunch of his followers. She gets help from a stranger, and despite always going it alone she finds herself teamed up with Ash. She has always believed that vampires were evil killing machines and should be done in. Ash makes her heart beat much faster than any man she has met in a long time, of course, she doesn't know what he is, so what will the hunter do when she finds that the slayer she is teaming up with is really a very old vampire. Well ... what else but try to kill him.
BURNING ASH is the third of author N.J. Walters' Forgotten Brotherhood. As with all the books written by this amazing story teller, this one is action-packed. Jo's parents had been killed by a vampire and she has since been trying to rid the world of their evil. She soon learns that there are indeed scarier things that go bump in the night than vamps. Asher is equally amazing with his little boy charm and his fierce protectiveness, especially toward Jo. His history is a bit sad as are all of the Brotherhood's but in the end, he is the perfect warrior who can protect the fierce warrior Jo. He thought he failed in his youth protecting someone he loved and he refuses to fail when it comes to Jo. I loved how she tried to walk away to protect him .... but, sorry you will have to read BURNING ASH to see what happens with that attempt.
BURNING ASH brings back fan favorites Maccus Fury, in all his sweetness (yes, that is sarcasm) and his mate, Morrigan, who help Jo and Ash with their problem with the bounty that is suddenly on her head. We are introduced to another of the Brotherhood Bjorn Knutson, a Norse werewolf. And boy, do I hope Ms. Walters plans his story soon, nothing like a berserker to whet the appetite for more action.
If you love very old vampires, spunky vampire hunters, a sarcastic fallen angel, a former hell's bounty hunter, a berserker werewolf, Lucifer, a goddess and want danger, mystery, a very steamy yet sweet romance added into the mix then you will love BURNING ASH.
SUMMARY
No one is more surprised than Asher, one of the oldest vampires on Earth, that he's attracted to vamp hunter Jo Radcliffe. She's smart, a talented slayer, and she's gorgeous. Something about her pulls at him, like no one ever has before. For a man, whose name strikes fear in everyone—this is something new and intriguing. And quite possibly deadly, if she discovers his secret.
Jo has two things in common with the handsome Asher—they are both slayers and someone is messing with them in a very-much-trying-to-kill-them way. She's not so happy about joining forces with a dude she doesn't know. But he's sexy as hell and really good at his job as one of the Forgotten Brotherhood, whose business it is to execute misbehaving paranormals.
She knows she's bait in a larger plot to harm Asher and the Brotherhood. And there is nothing he won't do, no line he won't cross, to keep her safe—which may be the weakness that destroys them both.
Excerpt
"Now we do what should not be done lightly."
That sounded ominous. "What?"
He drew out his phone and placed it on the counter between them. "I threaten Maccus to get him to talk to us." He punched in the numbers and waited for it to ring.
There was no voice on the other end. Only a beep.
"I have a situation and need your expertise. If you can't call me back, I'll come to you." He ended the call, leaving her confused.
"That's a threat? Sounded like a regular message to me." He obviously had a strange relationship with this guy.
"You'd think that, except you might remember me mentioning that no one is supposed to know where he lives."
"That's right. Only you know."
"I'm—"
"I get it," she interrupted. "You're special."
"I must be. He hasn't done away with me yet."
She waited for the punch line, but none was forthcoming. "You're serious?"
"He may be the most powerful creature on the planet. You don't want to piss him off. He's killed people for less. Although, he has mellowed since he met Morrigan."
In spite of herself, she was fascinated. And scared to death. Just who or what was Maccus? And who was this Morrigan person? If Asher was treading this warily, he had to be impressive.
"Maybe we shouldn't bother him." Not sure she was ready for any more shocks to her system. She was still trying to digest the last one. Her stomach dipped in agreement.
"Too late. Now that I've left that message, he'll either answer it or get rid of us. Well, not you. He'd see you as an innocent."
Her, an innocent? After all she'd seen and done? Just who were these people? This was way over her pay grade. She'd thought herself a badass hunter. While she had serious skills, as Asher had pointed out to the vamp earlier, there was always someone bigger or badder. Considering what she knew now, she was lucky she'd lived this long.
Seemingly unconcerned about the outcome, he finished his beer in one long mouthful. "We could watch a movie or catch a nap?"
"Are you out of your mind?" Unable to stand still any longer, she strode toward the window and stared out at the city lights. "What exactly is Maccus?"
"The less you know the better."
"No." She whirled around and pointed a finger at him. "Ignorance is not bliss. Not in this case. Not when it comes to the non-human creatures walking the earth."
"Hey." He lightly placed his hands on her shoulders. The desire to shake him off battled with the one to throw herself into his arms. "Everything will be fine. I promise. He'll probably take your memories of him and let you walk. Me, on the other hand, he'll probably incinerate into dust." He gave her a grin that didn't quite reach his eyes. "Then I won't be an issue for you any longer."
"Don't joke about that." Furious, she shoved away from him. "Not about living and dying" The past rose up to choke her. She couldn't lose someone else. Not to the monsters of the world. Damn him for wanting to protect her, for sneaking past her guard with his humor and sexiness and panty-melting kisses, for respecting her skills as a hunter. And damn him for making her care.
---
What do you think about this review?
Comments
1 comment posted.
Re: Vampire meets vampire hunter - it's got to be love!

Oh, I have all the others So far and I'm so excited to read
this one. NJ is such a fantastic author! This review just
made it so much harder to wait!
(Mary Dellenbusch 4:06pm Thursday)
Registered users may leave comments.
Log in or register now!