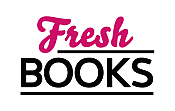 Explore new books in September
"Enchanting and magical cozy mystery"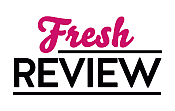 Reviewed by Debbie Wiley
Posted September 15, 2020

The village of Bellewick is all abuzz with excitement. Famous fiddler Barley McFee is returning home for a concert and folks from neighboring villages are here to see his performance. Fiona Knox is part of the committee hosting the event, but she has more on her plate than the concert. Her parents are also visiting Bellewick and they haven't yet addressed some deep family secrets. Someone has also killed her magical garden, and Fiona is terrified she's failed her duties as Keeper of the three-hundred-year-old garden. Unfortunately, things only get worse when Barney is murdered and now Fiona's father is a potential suspect. Can Fiona unravel all of these thorny issues and uncover the real murderer?
There's just something enchanting about a magical garden in Scotland! I want to visit the Duncreigan estate and just relax in the garden after roaming the nearby village. Amanda Flower does a marvelous job at crafting a world that is vividly alive to the senses as I can easily both envision and smell the garden blooming from her beautiful descriptions. The village, too, seems so real as I want to sip some tea before heading over to the local pub for a meal. What an enchanting place Amanda Flower has created!
As for the mystery itself, there are red herrings galore. Barley McFee wasn't the most likable person to some but there are all sorts of hidden issues, both past and present, coming to light with his death. Fiona is about to learn far more family and village history than she intended, even with the plethora of questions she has for her parents about her own heritage.
MUMS AND MAYHEM is the third book in the Magic Garden series and I'm officially hooked. MUMS AND MAYHEM has it all- an intriguing plot, well developed characters, a dash of magic, and as a bonus it's set entirely in Scotland! I would suggest reading at least the prior book, DEATH AND DAISIES, in the Magic Garden series in order to fully acquaint yourself with some ongoing story arcs but I can't imagine getting a taste of the Magic Garden series and not wanting to read all of the books! Amanda Flower continues to be one of my favorite cozy mystery authors and MUMS AND MAYHEM is yet another hit by her!
SUMMARY
World-famous fiddle player Barley McFee arrives in blustery Bellewick, Aberdeenshire, Scotland, for a grand homecoming concert organized by jeweler Bernice Brennan. Fiona Knox, owner of the Climbing Rose Flower Shop, is starting to regret volunteering to help with the concert. Bernice is an exacting taskmaster, and Fiona has enough tension dealing with her parents, who have traveled from Tennessee to visit Fi and her younger sister, Isla, and to reveal a secret about Fi's birth. But when Barley is found dead in his trailer during the concert's intermission, and his death is shockingly tied to Fiona's father, Fiona discovers there are more secrets surrounding her family than she realized.

Much to the chagrin of handsome Neil Craig, Chief Inspector of the County Aberdeen Police, Fiona delves into the case to clear her father's name. To make matters worse, Fiona learns that Duncreigan, the magical garden that she inherited from her godfather, is dying. At some point during the concert, someone broke into the garden and cut the centuries-old climbing rose--the source of the garden's magic--from the standing stone.

The stakes are higher than ever and Fiona could lose all that she's grown unless she's able to dispel this terrible curse and dig up the truth--fast.
---
What do you think about this review?
Comments
No comments posted.

Registered users may leave comments.
Log in or register now!