"A Sweet Debut to A Promising New Series"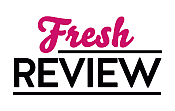 Reviewed by Sandra Martin
Posted September 10, 2020

Mystery Culinary | Mystery Cozy
MURDER MOST SWEET is a tantalizing start to the new Bookish Baker mystery series featuring a spunky sleuth who has survived breast cancer, reexamined her life, and is now living life to the fullest writing cozy mysteries and baking up a storm in her hometown of Lake Potawatomi, Wisconsin. Her sidekick, rescue dog Gracie, keeps her busy and when murder is added to the mix, sleuthing becomes her main focus as she fights to clear her name and keep her writing contract.
Cozy mystery writer Teddie St. John is attending handsome British author Tavish Bentley's book signing when she overhears two women arguing about him in the restroom. To make matters worse, one of the women steals her scarf. Teddie has to make a quick exit due to a horrendous hot flash, but when she returns, she finds a young woman strangled outside the store with her silk turquoise scarf. The woman is Tavish's ex-fiance and the scent of jasmine perfume leads Teddie to believe she was one of the women in the restroom. Could the other one be a murderer? And why is everyone looking at Teddie as the prime suspect?
As Teddie starts sleuthing to clear her name, she starts to realize how charming Tavish Bentley is and how many people may hold a grudge – a jealous stalker, a gold-digging ex-wife, a fellow author accusing Tavish of plagiarism, and a lovelorn assistant. As Teddie and Tavish get closer, a second murder occurs, and the internet goes wild with rumors about Teddie's involvement in both crimes. Can Teddie uncover the truth, save her writing career, and keep herself alive before someone writes her final chapter?
MURDER MOST SWEET by Laura Jensen Walker is the beginning of the promising new Bookish Baker mystery series with several likable and memorable characters. Teddie has an overbearing mother, childhood best friends, and a hometown full of fans that add charm and establish a great sense of place. The mystery starts off strong, but runs a little long and veers off track in the middle with some far-fetched theories of suspects/motives. But MURDER MOST SWEET pulls it together and provides an enjoyable ride with some very funny scenes and a good resolution to the crime at the end. Delicious recipes included!
SUMMARY
Everyone in Lake Potawatomi, Wisconsin, knows Teddie St. John. Tall, curly-haired Teddie is a superb baker, a bohemian bon vivant, and a mystery writer. Teddie is walking her American Eskimo dog, Gracie, when her four-legged friend finds Teddie's missing silk scarf. Only problem: the scarf is tied tightly around the neck of a beautiful blond woman, the fiancée of a touring British author.

Before you can say "Wisconsin kringle," Teddie becomes a murder suspect. Everyone in town knows all too well that the distinctive scarf was hers. But there are more layers to this case than there would have been on poor Kristi's wedding cake. Tavish Bentley should be bereaved after his sweetheart's strangling. Instead, the dashing Brit takes a shine to Teddie's witty wisecracks and to-die-for cookies, and soon he's mooning over her instead of mourning his bride. That is, when he's not dodging the attentions of Annabelle, an obsessive fan who's taken to stalking him.

And when a second murder shocks the community, the plot thickens to the consistency of fondant as Teddie stands accused of not one, but two, murders. With the help of her friends Sharon and Char, can Teddie clear her name and deliver a killer's just desserts?
Excerpt
Sharon, Char, and I have been friends since grade school. Dubbed "The Three Musketeers" by our teachers, Sharon is the petite blonde bubbly one that every boy in high school wanted to date. Char is the slim redheaded brainiac who had her fair share of bookish suitors, and I am the quirky Amazon with unruly hair who towered over most of our classmates and chose to stay home and play Scrabble with her folks on prom night.
Charlie's Angels has nothing on us.
"Here she is," Sharon said proudly, linking her arm with me and beaming, "my friend, famous author, and baker extraordinaire, Teddie St. John. Teddie, this is Tavish Bentley."
"Sharon's biased." I gave her arm an affectionate squeeze before grinning at the renowned author to show him I understood that we played in very different leagues. "My fame," I made air quotes with my bush league fingers, "is confined to Lake Potawatomi."
"Nuh-uh," Char piped up. "We've gotten emails about your books from readers in Maine, North Carolina, and Oregon."
"Well there you have it," Tavish said in a killer English accent. "You're a success from coast-to-coast, and I'm sure that's just the beginning. I read Death by Danish last night and found it quite delightful."
"Care to put that on my next book cover?" I teased, pushing my renegade curls behind my ear.
"I'm afraid Tavish only does a limited number of endorsements," interjected his black-clad companion with the Harry Potter glasses.
"Sorry. This is my assistant and publicist, Melanie Richards," Tavish said. "Melanie, meet Teddie St. John, who in addition to writing fun, light-hearted mysteries that I'm happy to endorse by the way, also made the scrummy oat biscuits we had last night."
"Biscuits?" Brady and Char exchanged a confused look.
"That's what they call cookies in England," Sharon informed them with a knowledgeable smirk.
"Awesome oatmeal-raisin," Melanie said, glancing up at me over her glasses and releasing a brief smile. Then she pushed her glasses up her nose and peered at her iPad. "Tavish, it's time."
Brady drifted off as the duo departed, with Tavish saying over his shoulder to me, "Lovely scarf. We should compare writing notes later."
Melanie then led the celebrated author over to his adoring public, who burst into applause as he approached the podium. Tavish Bentley smiled and lifted his hand in a brief wave to the assembled audience. A gorgeous blonde in a red bandage dress who looked like she belonged in the Baywatch reboot, jumped up and waved back, the sunlight streaming in the window and reflecting off the massive rock on her left hand.
"His fiancée," Sharon whispered. "I met her earlier when she stopped by The Lake House looking for Tavish—she said they'd had a fight and she'd come to make up with him."
Char grunted as she scrutinized the Baywatch babe. "Such a cliché. Rich, hot guy our age hooks up with twentysomething blonde bimbo who's clearly had a boob job."
"We don't know that," I said.
"What? That she's had a boob job?"
"No. That she's a bimbo. The breasts are definitely fake—they didn't jiggle when she jumped up." My close encounter with the silicone kind after my first mastectomy five years ago had given me the inside track on what is natural or surgically enhanced. Lying down, my real breast, like every other woman's who has not had work done, flattened out and dropped to the side, while the doctor-constructed one used to always stand up proudly at attention. As a result, I can spot fake boobs poolside at fifty paces.
Like the ones on the platinum-spiky-haired giggling millennial sitting next to Tavish's fiancée. Side by side, the two women looked like the Boobsey Twins.
We headed to the seats Mom had saved for us in the front row, but halfway there a hot flash from hell hit that made me want to strip off all my clothes instantly. Thank you, chemo, for sending me into early menopause. Deciding that flashing the entire bookstore might not be in anyone's best interest, I made a quick detour to the restroom instead, unwinding my scarf before the door fully closed behind me.
Once inside, I yanked off the constricting turquoise silk and dropped it on the oak top of the long antique dresser Char had converted into a bathroom vanity. Then I hurried to the sink, lifted up my white cotton dress with turquoise embroidery that had all at once become an electric blanket turned on high and splashed myself with cold water. Repeatedly. Not until the splashing became a drenching did I finally feel some relief. Thankfully, after my second mastectomy I had given up bras and those heavy silicone breast forms many cancer survivors stuff inside their brassieres. Otherwise, I would not be responsible for my actions. I'd have yanked those puppies out in full view of God and everyone and thrown them like a Frisbee. Might have shot someone's eye out, or at least knocked them down for the count.
Hearing the squeaky doorknob turn, I quickly dropped my dress back down and scuttled into one of the two stalls as the door opened. Too bad I didn't have the requisite equipment to enter a wet T-shirt contest—I would have won hands down. My cotton dress clung to my wet body like a second skin, highlighting every curve, lump, and bump, including my concave chest. Not having had time to grab any paper towels before the unknown woman entered, I tried drying myself off with toilet paper, leaving me looking like I had a bad case of t.p. chicken pox.
It doesn't get any better than this. As I heard the taps turn on, I decided to take the plunge. "Excuse me, could you please hand me some paper towels over the top of the stall?"
The taps turned off.
"Hello? You there?"
A rustle of silk. The faint scent of jasmine.
"Bueller? Anybody?"
The door squeaked again.
"What are you doing here?" an unfamiliar female voice growled.
"I'm here to get Tavish back," an indistinct voice said.
"There's no way he'll take you back. Besides, he's mine now."
"We'll see about that."
"Over my dead body."
The things one learns in the ladies' room. I cleared my throat to make my presence known. The door opened and slammed shut. Then silence.
Waiting a moment, I cautiously exited the stall into an empty restroom. Who were those two women? Sounded like a former girlfriend of the famous author might be trying to encroach on his fiancée's territory.
As I plucked my wet dress away from my skin in a feeble attempt to dry it, a few of the toilet-paper dots dropped to the floor. Grabbing some paper towels, I blotted my dress, trying ineffectively to dry it off. Great. Now I had shredded brown paper dots sticking all over me. I flashed back to that gorgeous brown-and-white polka-dotted dress Julia Roberts wore at the polo match in Pretty Woman. I checked the mirror. Yeah, not even close. More like a giraffe mated with one of those frizzy-headed goats.
I sighed. The only thing to do was cover as much of my wet T-shirt giraffe dress with my scarf as possible, then unobtrusively slip out the back door and make a run for it. Luckily, my house was only two blocks away. I moved to grab my silk scarf from the end of the antique vanity where I had tossed it in the heat of the hot-flash moment. Not there. I checked the other end of the vanity. Not there either. Had it slipped off and fallen to the floor? I checked, but didn't see any turquoise atop the wide-planked wooden floors. Maybe it had fallen into the wastebasket. Nope. I searched the whole bathroom. Nada. My turquoise scarf with the whimsical pom-poms on the ends had disappeared.
Then I remembered the rustle of silk.
Not disappeared. Stolen. No wonder the jasmine-scented mystery woman hadn't answered my
paper towel plea—she was too busy stealing one of my favorite scarves.
---
What do you think about this review?
Comments
No comments posted.

Registered users may leave comments.
Log in or register now!