"Sometimes you cannot leave who you really are behind."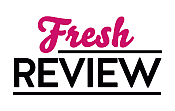 Reviewed by Teresa Cross
Posted September 8, 2020

Fiction | Mystery Woman Sleuth | Mystery Police Procedural
This is truly a mystery that I had no clue how it would end. BEFORE SHE WAS HELEN by Caroline B. Cooney is a story, behind the story. First is the main story that is the start of this novel. However, you find out that Clemmie, the main character has another story to tell as well, but she is not telling. Not anyone. I am always amazed at how an author like Cooney can have two storylines going with the same character in a way that you the reader will not get confused. Cooney has a way of keeping you engaged in the storyline, not able to put it down until the last chapter. Which the last chapter itself is a surprise as well.
So, the story starts with Clemmie, going next door to check on her neighbor Dom, who she has not heard from and she wanted to make sure he is was okay. In the process, she finds the most beautiful art piece and takes a picture that she sends to family and then without knowing it ends up on the internet. The police find a dead body in the same house that now that picture puts her in the place of as well. But that is not the only secret she has. She has a past that even her family does not know about. Can this dead body lead to her secret getting out as well? What kind of trouble did she cause for herself?
I recommend BEFORE SHE WAS HELEN written by Caroline B. Cooney if you really want to read a mystery with a lot of twists and secrets. Every chapter is a new finding. Some about Clemmie and her past and some about her neighbors in the little development of retired residents.
SUMMARY
When Clemmie goes next door to check on her difficult and unlikeable neighbor Dom, he isn't there. But something else is. Something stunning, beautiful and inexplicable. Clemmie photographs the wondrous object on her cell phone and makes the irrevocable error of forwarding it. As the picture swirls over the internet, Clemmie tries desperately to keep a grip on her own personal network of secrets. Can fifty years of careful hiding under names not her own be ruined by one careless picture?
And although what Clemmie finds is a work of art, what the police find is a body. . . in a place where Clemmie wasn't supposed to be, and where she left her fingerprints. Suddenly, the bland, quiet life Clemmie has built for herself in her sleepy South Carolina retirement community comes crashing down as her dark past surges into the present.
From international bestselling author of The Face on the Milk Carton Caroline B. Cooney comes Before She Was Helen, an absorbing mystery that brings decades-old secrets to life and explores what happens when the lie you've been living falls apart and you're forced to confront the truth.
---
What do you think about this review?
Comments
1 comment posted.
Re: Sometimes you cannot leave who you really are behind.

It sounds like this might get intense real quick.
(Robert Young 1:19pm September 9, 2020)
Registered users may leave comments.
Log in or register now!