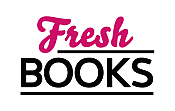 Get a great read for October
"A heart-pounding thriller that kept me awake and then caused uneasy dreams; I loved it!"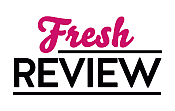 Reviewed by Karen Siddall
Posted September 7, 2020

Thriller | Thriller Psychological
Fleeing her abusive boyfriend, Davis, Brooklynite and freelance journalist Lucy King surreptitiously rents an out-of-way cottage on the outskirts of Woodstock, New York, to hide out and heal. With her dog, Dusty, by her side and armed with a new cellphone, she pays cash for everything in hopes that Davis will be unable to track her down this time. This is not Lucy's first attempt to get away, and he has sworn he would never let her go.
To keep a low profile, Lucy plans to keep to herself but quickly meets the neighbors that live on the same road while out walking Dusty on her very first day. Soon she finds herself building relationships with the married couple, Vera and John, who live on one side of her cottage and an older woman, Maggie, also a dog owner that lives on the other.
Lucy feels a connection with the couple, he's an artist and she owns the art gallery in town, and they, too, had relocated to Woodstock from the city a couple of years earlier. Before long, they are spending their evenings together at one or the other's home every night. But secrets are lurking about Vera and John, and they will no longer go into town and are not forthcoming about why.
Others are not so reticent, though. Maggie hints that Lucy should be careful around them. Rachel, the cottage's previous tenant who now lives in town, makes sure to meet Lucy, and apparently, she used to be very close to the couple but has had a falling out. And the gossip in town is that John had had an illicit relationship with one of his young, female art students. Although John denied that anything like that happened and the girl in question is not talking or accusing, her father, a town leader, is intent on exacting his own punishment with harassing notes and threats, physical confrontations, and most recently, a lawsuit that would absolutely devastate the couple.
As the situation for John worsens, Lucy runs into Davis' sister, Ellie, who is on a weekend trip to Woodstock. Ellie had been Lucy's best friend, even before meeting Davis, and she's furious that Lucy had run out on her lying that she'd returned to Seattle where she'd attended college. Lucy tries to explain her fear of Davis, but she's sure the promise she's extracted from Ellie to keep her whereabouts a secret is soon to be broken.
Explaining her situation to Vera and John, the trio develops a plan for them all to disappear, leave Woodstock behind, and secretly relocate together to the Catskills out of the reach of Lucy's boyfriend and the vengeful father. But when things don't go as planned, Lucy becomes the police's number one suspect. But with strange things going on at the cottage, locked doors found unlocked, and items going missing, Lucy is more afraid that Davis has found her and is manipulating things behind the scenes than she is of the police.
ALL THE BROKEN PEOPLE is a heart-pounding thriller that kept me awake and then caused uneasy dreams; I loved it. There are twists and turns upon twists and turns throughout that kept me off-balance and totally in the dark until the final reveal. The writing is vivid and evocative, hence the after-effects, and had me living Lucy's thoughts, feelings, and actions right along with her. Also, the story is full of women's relationships: friend to friend, mother to daughter, mentor to mentored, and woman to man. There are so many ways that women can relate to, support, and even destroy each other. We all have and need our gal pals, but everyone knows you should choose carefully.
I recommend ALL THE BROKEN PEOPLE to readers of women's fiction, thrillers, and suspense stories, and especially those that like a diabolical, adrenaline-rush of a mystery.
SUMMARY
A woman in search of a fresh start is about to get more than she bargained for in this twisty and addictive domestic thriller for fans of The Couple Next Door.

Fleeing Brooklyn with little more than a suitcase and her trusty dog, Lucy King heads to rustic Woodstock , New York, eager to lose herself in a quiet life where her past can never find her. But when she meets Vera and John, the alluring couple next door, their friendship proves impossible to resist. Just as Lucy starts to think the worst is behind her, the couple delivers a staggering bombshell: they, too, need to escape their troubles--and the only way they can begin their new life is if Lucy helps them fake John's death.

Afraid to lose her newfound support system, Lucy reluctantly conspires with them to stage an "accidental" death on a hike nearby. It's just one little lie to the police, after all, and she knows a thing or two about the importance of fresh starts. But what begins as an elaborate ruse turns all too real when John turns up dead in the woods the morning after their hike. Now, Lucy must figure out who she can trust and who's pulling the strings of her tenuous new life . . . before she takes the fall for murder.
---
What do you think about this review?
Comments
1 comment posted.
Re: A heart-pounding thriller that kept me awake and then caused uneasy dreams; I loved it!

Going from one extreme right into another, she better hope
that she can figure this one out.
Good review, just enough put out there on lucy that I'm
rooting for her now.
(Robert Young 1:25pm September 9)
Registered users may leave comments.
Log in or register now!