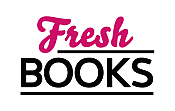 Get a great read for October
"An exciting and gritty tale of two of Johnstone's best characters: Preacher & MacCallister!"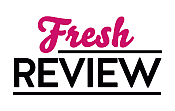 Reviewed by Karen Siddall
Posted August 22, 2020

In 1850, in the desert wasteland near El Paso, Lieutenant Damon Charlton and his cavalry troop out on routine patrol was attacked and massacred by an Apache war party. Of all the men, only his body was never recovered, and this has been eating away at his distraught father, wondering if his son may still be alive and in the hands of his attackers. The father, General Owen Charlton, approaches his old friend, Jamie Ian MacCallister, to form an elite group of fighting men to go to that area, run the Apaches out, and, hopefully, discover the truth of what happened to his son. There is another reason for this foray into the New Mexico territory, however. There are plans by the White House for a transcontinental railroad, and they want to know if a southern route through this area is feasible. Jamie agrees to the General's request and starts gathering the members of an expedition.
Jamie's first contact is his trusted friend, Preacher, whom he tracks down in Santa Fe. Preacher is gung-ho on the plan, and he puts out a call for several of his frontier-savvy friends with the particular kind of skills needed for this dangerous mission. However, he has unfinished business in Santa Fe. He has promised his assistance to a newlywed couple he recently rescued from a rough situation to help them get to California.
Fletch Wylie and his beautiful new bride, Clementine, eloped and are being pursued by her four brothers all the way from back home in Tennessee. The evil quartet had just caught up with the couple and was preparing to kill Fletch and steal Clementine back when Preacher had walked on the scene and put an end to it. Although he ran the brothers off, no one is convinced the Mahoney boys have given up their plot, and are lurking around somewhere in the background just waiting for the right opportunity to try again. As Jamie's and Preacher's frontier companions begin showing up and agree to join them on their journey into Apache country, they decide to take the greenhorn Wylie couple with them on their broader mission.
THEY CAME TO KILL is an appropriate title for this second book in the Preacher & MacCallister collaborative series. The primary mission of the expedition is to seek out and kill Apaches, which they do in great numbers. The pursuits are fast and exciting. The writing is evocative and really puts you in the action and desert setting. The Apaches are fierce and villainous as they wantonly attack anyone they encounter. But the mission and the talk of manifest destiny makes Jamie question their actions somewhat. The author tries to recreate the dangerous circumstances and the realities of that time and place. The inclusion of an unprovoked attack on a Mexican farmer and his young family and the search for the war chief who is planning and encouraging these types of attacks goes a long way toward justifying their mission.
Where this story shines is in the subplots of the Wylies, the gathering together of the colorful and crusty frontiersmen, and the introduction of the unexpected arrival of the survey crew from Washington, D.C. The dialogue, especially that of the frontiersmen, is snappy and funny, and the diversity among the characters made for page-turning entertainment.
I recommend this book to the solid fans of Johnstone's previous work and readers that enjoyed Frontier America, the first book in the series. However, THEY CAME TO KILL reads easily as a standalone novel.
SUMMARY
When a legendary frontiersman teams up with a legendary mountain man, the wild west will never be the same. But first they've got to live up to their legends—or die trying . . .

THEY CAME TO KILL

There are some things in this world that can't be stopped. Like progress, a moving train, and the American Dream. When the bigwigs in Washington decide to build a transcontinental railroad to the West Coast, they need a man who's just as unstoppable to clear a path through Mexican territory. That man is Jamie MacCallister. Jamie knows it's a tough job. The territory is overrun with Apaches. The Apaches are gunning for a fight. And the first patrol sent in by the President has already been ambushed, kidnapped, and most likely killed. Jamie knows he can't take on the whole Apache nation by himself. He needs help. He needs back-up.

He needs a non-stop force of mountain-man fury who goes by the name of Preacher . . .

Live Free. Read Hard.
---
What do you think about this review?
Comments
No comments posted.

Registered users may leave comments.
Log in or register now!