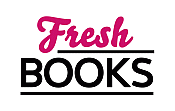 Great Summer reading - June releases
William W. Johnstone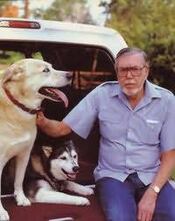 Photo Credit: Fantasticfiction.com

William W. Johnstone is the New York Times and USA Today bestselling author of over 300 books, including the series THE MOUNTAIN MAN; PREACHER, THE FIRST MOUNTAIN MAN; MACCALLISTER; LUKE JENSEN, BOUNTY HUNTER; FLINTLOCK; THOSE JENSEN BOYS; THE FRONTIERSMAN; SAVAGE TEXAS; THE KERRIGANS; and WILL TANNER: DEPUTY U.S. MARSHAL. His thrillers include BLACK FRIDAY, TYRANNY, STAND YOUR GROUND, and THE DOOMSDAY BUNKER.
Log In to see more information about William W. Johnstone
Log in or register now!
Series
Preacher & MacCallister
Books:
A Month of Doomsdays, September 2023
Mass Market Paperback
The Lonesome Gun, August 2023
Mass Market Paperback
Hostile Territory, July 2023
Mass Market Paperback
This Man Must Die, June 2023
Buck Trammel #5
Mass Market Paperback / e-Book
Fort Misery, February 2023
Mass Market Paperback / e-Book
The Fires of Hell, February 2023
Mass Market Paperback / e-Book
Preacher's Purge, January 2023
Preacher/The First Mountain Man #28
Mass Market Paperback / e-Book
Luke Jensen, Bounty Hunter, January 2023
Mass Market Paperback / e-Book
Cruel Winter of the Mountain Man, December 2022
Mountain Man #50
Mass Market Paperback / e-Book
Bad Days for Bad Men, December 2022
Mass Market Paperback / e-Book
Settling His Hash, December 2022
A Chuckwagon Trail Western #5
Mass Market Paperback / e-Book
Slaughter at Wolf Creek, November 2022
Ben Savage, Saloon Ranger #3
Mass Market Paperback / e-Book
Black Hills Blood Hunt, November 2022
A Hunter Buchanon-Frank Morgan Western #1
Mass Market Paperback / e-Book
Old Cowboys Never Die, November 2022
Trade Paperback / e-Book
Riding the Nightmare, October 2022
MacCallister # 12
Mass Market Paperback / e-Book
Mean and Evil, October 2022
A Brannigan's Land Western # 2
Mass Market Paperback / e-Book
To the River's End, September 2022
Mass Market Paperback / e-Book
Sons of Thunder, September 2022
A Slash and Pecos Western # 5
Mass Market Paperback / e-Book
The Measure of a Man, August 2022
Mass Market Paperback / e-Book
Go West, Young Man, August 2022
Mass Market Paperback / e-Book
Hard Road to Vengeance, July 2022
A Stoneface Finnegan Western # 3
Mass Market Paperback / e-Book
Brannigan's Land, July 2022
A Brannigan's Land Western # 1
Mass Market Paperback / e-Book
When the Shooting Starts, June 2022
A Smoke Jensen Novel of the West # 4
Mass Market Paperback / e-Book
Taylor Callahan, Circuit Rider, June 2022
Mass Market Paperback / e-Book
The Fires of Blackstone, May 2022
A Buck Trammel Western # 4
Mass Market Paperback / e-Book
The Devil's Crossing, May 2022
Preacher & MacCallister #4
Mass Market Paperback / e-Book
Down the Dark Streets, May 2022
Mass Market Paperback / e-Book
Forever Texas, May 2022
A Forever Texas Novel #1
Trade Size / e-Book
Dark Night in Big Rock, April 2022
The Jensen Brand # 5
Mass Market Paperback / e-Book
Dead River, March 2022
The Jackals #4
Mass Market Paperback / e-Book
The Violent Storm, March 2022
A Will Tanner Western #7
Mass Market Paperback / e-Book
Death & Texas, March 2022
A Death & Texas Western # 1
Mass Market Paperback / e-Book
Prairie Fire, February 2022
Luke Jensen Bounty Hunter #9
Mass Market Paperback / e-Book
Slaughter of the Mountain Man, December 2021
Mountain Man #49
Mass Market Paperback / e-Book
A Death Valley Christmas, November 2021
Mass Market Paperback / e-Book / audiobook
Dead for a Dollar, November 2021
A Firestick Western #3
Mass Market Paperback / e-Book
Hell for Breakfast, November 2021
A Slash and Pecos Western #4
Mass Market Paperback / e-Book
When All Hell Broke Loose, October 2021
A Preacher & MacCallister Western #3
Mass Market Paperback / e-Book
To the River's End, October 2021
Trade Size / e-Book
The Scorching, September 2021
Mass Market Paperback / e-Book
Blood and Bullets, September 2021
A Firestick Western #2
Mass Market Paperback / e-Book
Till Death, September 2021
Have Brides, Will Travel #3
Mass Market Paperback / e-Book
The Morgans, August 2021
The Morgans #1
Mass Market Paperback / e-Book
Hunter's Moon, August 2021
A Hunter Buchanon Black Hills Western #3
Mass Market Paperback / e-Book
The Devil You Know, July 2021
A Stoneface Finnegan Western #2
Mass Market Paperback / e-Book
The Intruders, July 2021
A Buck Trammel Western #3
Mass Market Paperback / e-Book
Savage Sunday, June 2021
A Duff MacCallister Western #11
Mass Market Paperback / e-Book
Red River Vengeance, June 2021
A Perley Gates Western #5
Mass Market Paperback / e-Book
Gold Mine Massacre, May 2021
The Jensen Brand #4
Mass Market Paperback / e-Book
Outlaw Country, May 2021
A Smoke Jensen Novel of the West Series #3
Mass Market Paperback / e-Book
Go West, Young Man, May 2021
Trade Size / e-Book
Blood, Guts, and Glory, April 2021
Mass Market Paperback / e-Book
Every Mother's Son, April 2021
The Jackals #3
Mass Market Paperback / e-Book
By the Neck, March 2021
A Stoneface Finnegan Western #1
Mass Market Paperback / e-Book
A Quiet, Little Town, March 2021
A Red Ryan Western #4
Mass Market Paperback / e-Book
Nathan Stark, Army Scout, February 2021
A Nathan Stark Western #1
Mass Market Paperback / e-Book
The Wicked Die Twice, February 2021
Slash and Pecos Western #3
Mass Market Paperback / e-Book
Preacher's Carnage, January 2021
Preacher/The First Mountain Man #27
Mass Market Paperback / e-Book
Blood in the Dust, January 2021
A Hunter Buchanon Black Hills Western #2
Mass Market Paperback / e-Book
Never Seen Deader, December 2020
Sawbones #2
Mass Market Paperback / e-Book
Texas Kill of the Mountain Man, December 2020
Mass Market Paperback / e-Book
The Shotgun Wedding, December 2020
Have Brides, Will Travel #2
Mass Market Paperback / e-Book
The Devil's Boneyard, October 2020
Mass Market Paperback / e-Book
A MacCallister Christmas, October 2020
Mass Market Paperback / e-Book
A Knife in the Heart, October 2020
Hank Fallon #4
Mass Market Paperback / e-Book
Stand Up and Die, October 2020
The Jackals #2
Mass Market Paperback / e-Book
Bury the Hatchet, September 2020
Buck Trammell #2
Mass Market Paperback / e-Book
Bullet for a Stranger, September 2020
Red Ryan #3
Mass Market Paperback / e-Book
Knockdown, September 2020
Rig Warrior
Mass Market Paperback / e-Book
Buzzard's Bluff, August 2020
Ben Savage, Saloon Ranger #1
Mass Market Paperback / e-Book
They Came to Kill, July 2020
Preacher & MacCallister #2
Mass Market Paperback / e-Book
Firestick, June 2020
Mass Market Paperback / e-Book
A Good Day for a Massacre, June 2020
A Slash and Pecos Western #2
Mass Market Paperback / e-Book
Frontier America, August 2019
Preacher & MacCallister #1
Paperback / e-Book
Hang Him Twice, February 2018
The Trail West
Mass Market Paperback / e-Book
Hate Thy Neighbor, June 2017
Mass Market Paperback
Twelve Dead Men, May 2017
Mass Market Paperback
Cold-Blooded, May 2017
Mass Market Paperback
River of Blood, April 2017
Mass Market Paperback
Day of Reckoning, April 2017
Mass Market Paperback
Monahan\'s Massacre, March 2017
Mass Market Paperback
The Frontiersman, March 2017
Mass Market Paperback / e-Book
Lost Trails, May 2007
Paperback
Death in Snake Creek, September 2006
Blood Bond
Paperback
Blood Bond: Slaughter Trail, June 2006
Paperback