"His song reaches into her heart and soul."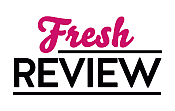 Reviewed by Annetta Sweetko
Posted August 20, 2020

Romance Paranormal | Romance Erotica Sensual | Fantasy Urban
Elisabeta Trigovise has only known torment in her life, having been kidnapped and tortured at a young age by someone she trusted. Now free, though it is a hard concept for her fractured mind, she finds that her captor is still out there, still wanting to take her back. . . But there is one that can protect her. She hears his DARK SONG in her very soul, but can she trust again.
Ferro Arany is an ancient warrior for the Carpathian people. He had hoped but never really expected to find his lifemate after all of these years, but Elisabeta is just that. He knows she expects a master, it is all she had known from the evil vampire, but Ferro, despite being an ancient of the people, wants his woman to be his partner. Can they learn to be what the other needs or will the evil ones win?
DARK SONG is Christine Feehan's Carpathian world at its best! Elisabeta's story is one that most fans have been waiting for and it does not disappoint. In the modern world, this poor woman can barely function, having been held captive for centuries but her Ancient warrior is just what she needs. Her modern women friends think he is being too demanding, not understanding at first that his way of dealing works for her too. It is a really sweet romance and seeing his patience with her, because she really has to learn everything that a child would know all over again, is unexpected for one who has been without emotion for so long.
There are other things that are going on that add suspense and intrigue to this storyline. Josef and Elisabeta's brother and lifemate arrive and it seems that it is up to the young man to bring the ancients up on modern technology. . . Not with great results, as you will find out as you read DARK SONG. There is also something that comes out about Josef that will surprise readers, but he will be in good hands from here on.
This is a great book for those who enjoyed the battles with the vampires in past books, because there is a really big finale (well almost finale, there are always more vampires) in this one. Also, fans will be intrigued with glimpses of the Dark Troubadours, Julian Savage and others who show up to help with the oncoming battle and protection of Josef (who has caught the interest of the vampires because of his computer genius) as well as all the women who join in the battle with their magic. I personally love seeing these couples and their families. It always feels like a reunion of sorts as these old friends allow us to catch up on what is happening with them.
If you love the Carpathian series and want to see more intrigue, danger, sweet and steamy romance, battles against evil and unusual "family" spirit then get your hands on DARK SONG and enjoy!
SUMMARY
Two Carpathians find hope in the bond that ties their souls in this passionate novel in Christine Feehan's #1 New York Times bestselling series.

Stolen from her home at a young age and tormented for centuries, Elisabeta Trigovise is scared to show herself to anyone. Even though she has been rescued and is now safe within the Carpathian compound, she has lived in fear for so long she has no idea how to survive without it. She wants to answer the siren call of her lifemate—but the very thought terrifies her.

Before he found Elisabeta, Ferro Arany was an ancient warrior without emotion. Now that his senses have come alive, he knows it will take more than kind words and soft touches to convince the fractured woman that they are partners, not master and prisoner. For now, he will give her his strength until she finds hers, allowing the steady rhythm of his heart to soothe Elisabeta's fragile soul.

But even as she learns to stand on her own, the vampire who kept her captive is desperate to claim her again, threatening the song Elisabeta and Ferro are writing together.
---
What do you think about this review?
Comments
No comments posted.

Registered users may leave comments.
Log in or register now!