"Their hearts won't let them be enemies"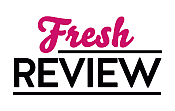 Reviewed by Annetta Sweetko
Posted August 17, 2020

Although dragon shifter Rhys has been in hibernation for years the hunger for revenge against a particular witch has not wavered. He will destroy the ANCIENT ENEMY or die trying. The last thing he expects is to find a witch that intrigues him in this strange and troubling new world he has awaken.
Dallas Kinley just wants to run her farm and enjoy her little dragon pet. She found Willow hiding and afraid, not long after the dragon shifters had used real dragons to destroy the world that once was. Now rebuilding Dallas can use her witch skills and make the land yield stronger, faster-growing crops to feed the surviving people. Why is it that she can not be left alone? Not only do some of Alpha King's shifters arrive and scare her little Willow but a very big, very gorgeous dragon shifter is with them and scares her. She doesn't want to have anything to do with him but the attraction just won't let go. But what about when he knows her secret?
ANCIENT ENEMY is one of those books that you think - I'll just read a bit before I go to bed and find yourself finishing the whole book! Rhys and Dallas are such tortured souls who really do belong together. For thousands of years he has been searching for his enemy and had always placed all witches in the same category. He can't believe his dragon is angry with him for doing that with Dallas. She also knows that witches have been tortured, distrusted and looked down on, so after escaping her coven she only wants to work her farm. The dance that author Katie Reus has this couple doing with have you laughing and sighing.
We also get to see what life is like for the New Orleans Alpha King as he tries to do the best for all of the people in his city. His growing desire for Aurora (from ANCIENT PROTECTOR) and the growing frustration with uncooperative beings who expect him to fix everything. Also we get a better look at the lives of the remaining "pack" that once belonged to Star who is now Lachlan's (also in ANCIENT PROTECTOR) mate and living in Scotland are featured with much hilarity and intensity as they will stand by and fight for those they consider family.
If you love shifters, especially dragons and maybe a harried wolf and flirty lion, enjoy mytery, danger, intrigue and a fantasic well-done romance then you have to get your hands on ANCIENT ENEMY.
SUMMARY
She should be his mortal enemy.

Ancient dragon shifter Rhys awoke from his slumber hungry for revenge against the witch who killed his sister. When his hunt takes him to the rebuilding city of New Orleans, he finds a woman he can't keep his eyes off—but she's a witch. While Rhys wants to despise all of Dallas's kind, even he can't deny that she's beautiful, kind and…adorable. And her pet baby dragon only increases his fascination with the sexy woman. Protective instincts he never knew he had take over him as they hunt powerful monsters. He's forced to confront everything he thought he knew about witches as his life is turned upside down.

But he wants her anyway.

Dallas Kinley is used to being hated because of what she is. Witches have always been the pariahs of the supernatural community. Until now, when the world needs rebuilding. Even though she wants to keep her distance from Rhys, vampires and humans are dying in New Orleans, so she vows to help him hunt down those responsible. But finding the enemy comes at a heavy price, because Dallas is hiding a terrible secret. As they race against the clock to find the murderers, she can only hope his need for revenge won't rip them apart. Especially when he finds out what she's been hiding from him.

Author note: Book can be read as a stand-alone complete with HEA.
---
What do you think about this review?
Comments
No comments posted.

Registered users may leave comments.
Log in or register now!