"She hears his wicked song and knows him."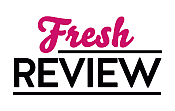 Reviewed by Annetta Sweetko
Posted August 17, 2020

Romance Erotica Sensual | Romance Suspense
Aria Alard is a woman with a secret and a newly developed passion for Kace August the famous rock star violinist. She trusted him but finds that her trust may have been misplaced and runs from the dangerous man who knows who she really is. But all it takes is A WICKED SONG and she is back where she belongs.
Close on the heels of A RECKLESS NOTE author Lisa Renee Jones gives her fans the explosive book 2 of her Brilliance Trilogy. With maturity I would say "Wow," but this author's style of writing with the intensity, passion and danger somehow bring out the inner young woman in her readers and all that can be said is "Oh My God where did this brilliance come from?"
A WICKED SONG begins with Aria fleeing from Kace's home, but having cut her hand she finds herself being helped by a variety of people and one of them is the rival that Kace has warned her about - Alexander. Not quite able to trust the other man, she soon finds herself back with Kace and listening to his explanation as to why he didn't tell her that he knew who she is.
We also get more Savage and Walker Security and see a kind of more intuitive side to Savage when he encourages Aria not to give up. A sight to see for those who love this man and his usual sarcasm and foul mouth. These men add a lot to the storyline.
The danger, drama and intrigue are major parts of any Lisa Renee Jones' story line but the steamy, hot romance and moments of soul searching are always there and bring out the most emotional intensity that has readers holding onto their seats. There is a lot going on in A WICKED SONG that would be considered big spoilers so I can only say if you want to know what makes Kace and Aria tick, what it is that is holding them together and making them into a completely devoted unit then you will have to get your hands on A WICKED SONG.
SUMMARY
Kace August: famous, intense, dark, addictive. Aria Alard: a woman with secrets, passion, and a dangerous past. Passion. Secrets. Mystery. Aria fell hard for Kace. She trusted him. But did he deserve that trust? And where is Gio?
Excerpt
"I want you," he says. "Just you."
"How do I know that?"
A low, frustrated sound escapes his lips and he drops the medication bag, and spikes fingers into my hair, a low curse escaping his lips. His eyes meet mine, and the depth of the emotion he then spikes in me steals my breath. Before I can catch it again, he's breathing for me. His mouth slants over my mouth, his tongue licking a wicked, seductive note against my tongue. And despite my injured hand and my burdened heart, I melt the way I always melt for this man. I melt and I moan, and when he tears his mouth from mine, I am panting.
"That is how you know," he declares. "We are connected, you and me. We both feel it."
"All that says is that I want you and that I have the potential to be foolish because of that desire, but I won't live up to that potential, Kace."
"How do I know you aren't after my money?"
I blanch. "Because I'm not. You know I'm not."
"Can you prove it?"
"You know I'm not," I repeat.
His hands come down on my shoulders and he pulls back to look at me as he says, "I do know you, but that still requires me trusting you and I've had plenty of reasons in my life not to offer you that trust. Reasons you don't know. Many reasons, Aria. Many betrayals. But I give you my trust anyway. I'm not after the formula, but all I have to offer is my word. You have to decide if you trust me."
My hand settles on his chest, and his heart beats a rowdy song beneath my palm. "I'm very confused right now," I confess, and it's as honest as I have ever been with him or me. "And my head is spinning."
His hand covers my hand on his chest. "Then let me take care of you. Let me take you home."
There is a library filled with books the size of all the reasons I should say no, but even as I have that thought, he says, "Don't say no."
Words he's said to me every moment of indecision I've ever shared with him. And right or wrong, like every time before, I don't say no. I say, "Yes."
---
What do you think about this review?
Comments
No comments posted.

Registered users may leave comments.
Log in or register now!