"She needs his help and wins his heart"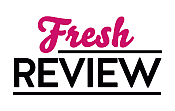 Reviewed by Annetta Sweetko
Posted August 13, 2020

In HOW TO CATCH A SINFUL MARQUESS, Olivia de Vere is in a rather unfortunate bind. Having been thrown out of a ladies academy she is forced to return to her guardians. They are living off of her inheritance and want that to continue so they plan to marry her off to her horrible cousin Felix. She is desperate to escape, especially after overhearing her cousin discussing his plans for her, but what to do?
When Hamish McQueen, Lord Sleat, finds a young child on his doorstep with a note claiming she is his, he doesn't know what to do. When his neighbor offers to become nursemaid to the child until he can straighten things out seems a godsend. He knows she has a reason for wanting to escape but he needs her help. He doesn't know that she is the heiress and when the truth comes out can Hamish, the cold Lord Sleat, be warmed up to having a wife.
HOW TO CATCH A SINFUL MARQUESS is a provocative read. Author Amy Rose Bennett gives us a fascinating look into the life of heiresses, the ton, and the men who might not be the perfect gentlemen but are perfectly gentle men. This is book three of her Disreputable Debutantes series and follows Olivia in her very uncomfortable world. She is the heiress but her guardians treat her as if she were the burden, making fun of her when she stutters when nervous, all the while wanting to keep their hands on her money.
It is understandable that Hamish might fear for her safety after reading more of his past, and you have to admire the man for doing everything he can to protect her reputation and fortune, denying his heart all the way.
There is quite a bit going on in this book as Hamish goes about seeking the lost child's mother and fixing things for Olivia as well as giving readers an eyeopening look at women's plight in historical times. This is an enchanting romance and it does get rather steamy when Olivia and Hamish finally face the fact that what they have grown to feel for one another is love.
Ms. Bennett knows how to write the perfect setting with characters you will love, so if you love historical reads with less than perfect, somewhat flawed hero and heroine, drama, and intrigue, you will want to get your hands on HOW TO CATCH A SINFUL MARQUESS.
SUMMARY
A reserved debutante and a former soldier make an unlikely but fated match as they hasten for the Isle of Skye.

Orphaned heiress Olivia de Vere should have the world--or at least the men of the ton--at her feet. But when she's thrown out of a young ladies' academy, Olivia doubts she'll ever find someone who will love her, rather than her bank account. To make matters worse, her dissolute cousin Felix is determined to marry her against her wishes. A virtual prisoner in her guardians' London townhouse, Olivia can't help but develop a tendre for her neighbor, a handsome Scottish marquess.

Battle-scarred in more ways than one, Hamish MacQueen, Lord Sleat, has braved many dangers in life. But nothing has quite prepared him for the shock of having a young child dumped on his doorstep, with a note claiming she's his daughter. Just in the nick of time his pretty neighbor appears, offering to act as a nursemaid for the young girl on their journey to his estate in Scotland. He suspects she has her own reasons for wanting to flee the country…

The close traveling quarters leads to a fierce attraction between Olivia and Hamish that seems impossible to resist. But when ghosts from the past and monsters from the present threaten to tear them apart, will their unlikely love survive?
---
What do you think about this review?
Comments
No comments posted.

Registered users may leave comments.
Log in or register now!