"Arrests, courtrooms, bullets flying ... just another day."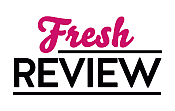 Reviewed by Annetta Sweetko
Posted August 13, 2020

Romance Suspense | Thriller Legal
Anna AlbertinI's day starts out strange and gets even stranger. She arrives at the prosecutors' office where she is a greener-than-green prosecutor to see her boss marched out by DEA agents. Then she gets handed some files and is headed for District Court. She doesn't belong there, but then she sees someone who also doesn't belong. She has a feeling that things just got crazier and she is about to get caught up some dangerous because in an orange jumpsuit and handcuffed comes Aiden Devlin.
When she was 10-years-old, Aiden saved her after a kidnapping by the crazed Jareth Davey, who took her from her family campsite to a cabin and told her she was his bride. Aiden roared in and saved her. In that case, her assailant got off on a technicality, which is what motivated her to get into law in the first place. Now there is so much she doesn't understand and the boy she knew is now a grown man, part of a motorcycle gang, and on trial. Life can't get any crazier. . . or can it?
DISORDERLY CONDUCT is a hilarious look at smalltown life, with serious and sexy moments. This is different from author Rebecca Zanetti's usual books - this is a contemporary and told in first person - but as in all Ms. Zanetti's stories DISORDERLY CONDUCT is fast-paced, enthralling, and filled with intriguing characters. It gives a good look at the inside world of prosecuting offices and courtrooms. Some of the characters are funny, such as the two old ladies in the courtroom who admit their misdeeds--searching for a hidden pot stash--not understanding Anna is the one who is prepared to send them to jail. There's also the kid who admits things without admitting them--you have to read it to find out exactly how! The one thing Anna has been able to count on with everything she has been through from age 10 to the present is her family. They are an amusing, yet touching family to watch, especially her mother.
Aside from Aiden Devlin, who keeps trying to tell her to stay out of his problems (but how can she with their past?), Anna finds herself a target of two other men: the dark and dangerous bad boy attorney who is taking over her boss's job temporarily, Nick Basanelli, and Detective Grant Pierce who wants to see Aiden in jail. Anna is over her head in many ways, but she is also very level headed. She gets shot at, tempted, kissed, and cajoled but still manages to stay in touch with herself and what she needs.
The ending to DISORDERLY CONDUCT is a well done and really fun surprise concerning Anna's love life going forward. . . A funny, touching, steamy, dangerous, and dramatic read that readers will not want to end.
SUMMARY
A fun, sexy, suspenseful new series from New York Times Bestselling Author Rebecca Zanetti!
Bullets and Kisses Can Burn
The last person Anna Albertini expects to see in an orange jumpsuit in District Court--a place she SO doesn't belong as a new prosecuting attorney--is Aiden Devlin, the man who'd saved her life when they were kids. For years, she has dreamed about him. Now here he is--his eyes blue, his chest wide, and his hands in cuffs.
Sure, Aiden says he doesn't want her help, and his ties to a deadly motorcycle club should give her warning. Yes, her new boss is a sexy Italian bad boy who might be using the case to climb to the top. Plus, the detective assigned to the case, with his green eyes and broad shoulders, wants her to stay out of his way.
With so much testosterone surrounding her all of a sudden, most women would find it hard to concentrate. This might be why the case leads Anna to yelp during a spa appointment, fall out of a tree, and chase a naked old man around the courtroom. It's a good thing Anna learned a long time ago to be her own hero, no matter how fast the bullets fly or the kisses consume.
---
What do you think about this review?
Comments
No comments posted.

Registered users may leave comments.
Log in or register now!