"Mystery book lovers find murder an unexpected item on their retreat agenda..."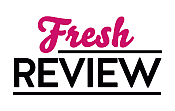 Reviewed by Ruth Castleberry
Posted August 20, 2020

Mystery Pet Lovers | Mystery Cozy | Mystery Book Lover
Maine Coon Diesel accompanies Charlie Harris and Helen Louise Brady to Asheville, NC, for a week-long retreat of Athena (Mississippi) Public Library's mystery book club only to find that murder is part of the program, literally.
Interloper Denis Kilbride rudely interrupts the first meeting with threats to member Zac Ryan but ends up out cold from a right hook by another member, Johnny Ray. The next day, returning from a private tour of the Biltmore Estate, the desk clerk informs the group that Kilbride is dead. When Charlie, Diesel, and Helen Louise enter the meeting room for the next scheduled program, they find the housekeeper Cora, dead on the sofa with a hatpin stuck through her heart.
After the medical examiner determines Kilbride's death is murder and that the hatpin is the murder weapon in both crimes, Charlie begins sleuthing with a little help from Diesel. At the suggestion of the Ducote sisters, sponsors of the retreat, Kanesha Berry, a deputy from Athena, shows up to help the Asheville police with the investigation.
Typically Athena is the setting for the appealing characters that populate Miranda James' CAT IN THE STACKS stories, but moving them to Asheville allows for a little different perspective. For instance, Ms. James provides a very personal view of the relationship between Charlie and Helen Louise that reflects the newly engaged couple's closeness. The give-and-take and banter between the two are both affectionate and amusing. Especially endearing is their treatment of Diesel and his typical responses - he chirps and warbles, letting them know he understands. The author exhibits an uncanny ability to weave the Maine Coon's behavior throughout, reflecting the narrator's obvious affection for his cat.
This descriptive passage provides a glimpse:
"Instead of taking the elevator, we decided to walk down the stairs. Diesel looked about as we walked, occasionally pausing to sniff the carpet and often making the muttering sound that never failed to amuse me. He sounded like an elderly man grumbling about the state of the world."
Ms. James writes captivating stories with warm, personable characters. Her mysteries are well-conceived and steadily paced. Spending time with Charlie and Diesel in CAT ME IF YOU CAN offers a relaxing and delightful escape.
SUMMARY
Charlie Harris and his feline companion Diesel take a bookish vacation but discover that murder never takes a holiday, in this all-new installment of the New York Times bestselling series.

Charlie and Diesel along with Charlie's fiancée, Helen Louise Brady, are heading to Asheville, North Carolina to spend a week at a boutique hotel and participate in a gathering of a mystery reader's club composed of patrons of the Athena Public Library. In addition to seeing the local sights, the members will take turns giving talks on their favorite authors.

The always spry Ducote sisters, friends of the hotel's owners, are helping underwrite the expenses, and they've insisted that Charlie, Helen, and Diesel join them. Anxious to get Helen Louise away from her bistro for a vacation, Charlie readily agrees. While Charlie is looking forward to relaxing with Helen Louise and Diesel, other members of the group have ulterior motives including a long-standing score to settle.

When an intrusive, uninvited guest turns up dead, only one mystery club member with a connection to the deceased appears to have a motive to kill. But could the answer really be that simple? Charlie and Diesel, along with the detecting Ducote sisters, know that every murder plot has an unexpected twist.
---
What do you think about this review?
Comments
No comments posted.

Registered users may leave comments.
Log in or register now!