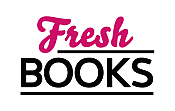 New Year, Great reads for January 2021
"Deliciously evocative, compelling, and a well-rounded story!"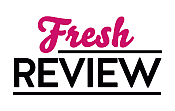 Reviewed by Miranda Owen
Posted August 12, 2020

Fantasy Urban | Romance Paranormal
SUCKER PUNCH is the twenty-seventh book in Laurell K. Hamilton's "Anita Blake" series. I love this book, and there are several things that appeal to the English major in me. Although the setting for this story is Michigan, for me SUCKER PUNCH is reminiscent of so many Southern Gothic novels. I could almost feel the heat and humidity as I was reading along. Ray Marchand is murdered by being torn apart and his nephew, and surrogate son and wereleopard, is the natural fall guy. It doesn't help that there is a hefty inheritance involved, and that several family members as well as the local cops are all pointing the finger at Bobby. Marshal Winston Newman calls in fellow Marshal Anita Blake for her expertise and advice. His instincts say that Bobby is innocent, but he's up against an execution warrant with a time limit. The tension is excruciatingly tight because of the deadline and the open hostility directed toward Bobby and Anita. This is like so many classic books or films with characters racing to prove a condemned person before being put to death.
Anita's helpers in SUCKER PUNCH include her occasional Marshal combo of her BFF Edward and her unwanted and creepy admirer Olaf aka Marshal Otto Jeffries. Among her friends, lovers, and protectors, Nicky, Angel, Ethan, and Pierette pitch hit for Anita's main squeezes Nathaniel and Micah. While Sheriff Leduc and a few of his deputies are like something out of a hardboiled detective novel, Captain Dave Livingston is a state cop that works with Anita and her team rather than against them. Although the author details why Sheriff Leduc is the way he is and what motivates him, I still wish an anvil would have dropped on him a couple of times, rather than listen to any more of his anti-paranormal rants. Jocelyn Marchand remains something of an enigma for a good chunk of the book and her motivations are an important part of the puzzle for investigators to work out. Ray's greedy and grasping relatives are the obvious villains, but it remains to be seen until the very end what they may or may not be guilty of. Olaf's odd infatuation with Anita accounts for some equally amusing and strangely electric scenes that break of the suspense over the race to save Bobby.
SUCKER PUNCH has fabulous storytelling in the Southern Gothic tradition and should be a must-read for readers. This is one of my all-time favorite Anita books. It's just so deliciously evocative, compelling, and a well-rounded story. The scene with the taxidermy is ghoulish for a few reasons – it's at the site of a murder, echoes Norman Bates and PSYCHO, and because so many of the main characters are part animal. I eagerly await Laurell K. Hamilton's next Anita Blake book.
SUMMARY
A brutal murder, a suspect in jail, and an execution planned—but what if the wrong person is about to be killed?

When a fellow U.S. Marshal asks Anita Blake to fly to a tiny community in Michigan's Upper Peninsula on an emergency consult, she knows time is running short. When she arrives, there is plenty of proof that a young wereleopard killed his uncle in the most gruesome and bloody way possible. As the mounting evidence points to him, a warrant of execution is already under way.

But something seems off about the murder, and Anita has been asked for her expert opinion on the crime scene. Despite escalating pressure from local cops and the family's cries for justice for their dead patriarch, Anita quickly realizes that the evidence doesn't quite add up.

Time is against Anita, as the tight-knit community is up in arms and its fear of supernaturals is growing. She races to uncover the truth and determine whether the Marshals have caught the killer or are about to execute an innocent man—all in the name of justice.
---
What do you think about this review?
Comments
No comments posted.

Registered users may leave comments.
Log in or register now!