"Enjoyable and fast paced romantic suspense"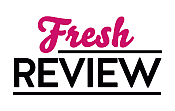 Reviewed by Debbie Wiley
Posted August 8, 2020

Romance Military | Romance Suspense | Inspirational Romance
A hostage situation in Afghanistan sends Gavin Black in to rescue Sarah Denning, a woman he's never forgotten after she dated and then abruptly ghosted him. Sarah returns home to the awful news that her brother has committed suicide and that her father has ended her military career. As a journalist and bereaved sister, Sarah can't resist following up on her brother's suicide as the pieces just don't fit together. Meanwhile, her father has hired Gavin to protect Sarah- something he intends to do regardless. What secrets will Sarah and Gavin uncover, and will they live to tell them?
ACCEPTABLE RISK is the second book in the Danger Never Sleeps series but can easily be read as a standalone. The story itself stands on its own merits and is connected to the series only by some of the secondary characters we meet very briefly. However, I suspect others (just like me) will want to read the first book after finishing ACCEPTABLE RISK as it's just that good!
Lynette Eason has always been an author I enjoy reading. She takes risks with her characters and isn't afraid to show them living and thriving with disabilities. Sarah has PTSD, and Lynette Eason doesn't shy away from including the nightmares and fears that Sarah faces as she deals with the aftereffects of trauma. We also see the grief and trauma for the family left behind after a completed suicide as Sarah, her brother, and her father all try to cope with what happened to Dustin and why.
ACCEPTABLE RISK is a phenomenal romantic suspense thriller that touches on some very sensitive, real world issues. Lynette Eason creates believable characters with realistic scenarios as she is willing to tackle some trigger worthy issues. I should note that readers who struggle with books with themes of suicide might want to think twice about reading ACCEPTABLE RISK as the book focuses on this theme quite a bit. ACCEPTABLE RISK is an enjoyable and a fast-paced read, peppered with lots of emotions. I look forward to reading the other books in the Danger Never Sleeps series!
SUMMARY
Sarah Denning is a military journalist with the Army in the Middle East when her convoy is attacked and she's taken hostage. When former Army Ranger Gavin Black is asked by his old unit commander--Sarah's imposing father--to plan an extremely risky rescue, he reluctantly agrees and successfully executes it.
Back in the US, Sarah is livid when she's discharged on a false psychiatric evaluation and vows to return to the Army. Until she learns of her brother's suicide. Unable to believe her brother would do such a thing, she puts her plans on hold and enlists Gavin to help her discover the truth. What they uncover may be the biggest story of Sarah's career--if she can survive long enough to write it.
Strap in for another breakneck nail-biter from bestselling romantic suspense author Lynette Eason that will have you up turning pages long into the night.
---
What do you think about this review?
Comments
No comments posted.

Registered users may leave comments.
Log in or register now!