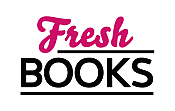 April showers are here, settle with a great read!
"Utterly enthralling"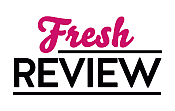 Reviewed by Carol Pennington
Posted August 6, 2020

Women's Fiction Historical | Suspense Gothic
THE DAUGHTERS OF FOXCOTE MANOR by Eve Chase is set in several locations in England in two different time periods: the early 1970s and the present-day. It tells the story of the trials and secrets encompassing the Harrington family of London. Jeannie Harrington and her two children, Hera and Teddy, journey to their country estate with their nanny, Rita, to relax and recuperate while repairs are made to their London home. Jeannie is depressed from a recent personal tragedy and her husband Walter is convinced the country air will be good for her. Walter coerces Rita into being his spy while the family is away. Rita is none too happy with the situation. Betrayal and secrets abound that summer spent in the countryside, perhaps the most troubling is the dead body discovered in the forest.
The present-day finds Rita a mother to Sylvie and grandmother to Annie. Sylvie knows that both she and her sister were adopted, but she knows little about her early years and nothing about her birth mother. Sylvie's daughter Annie wishes to know more about her heritage. Sylvie, on the other hand, has been content to consider ignorant bliss in that arena. However, a series of unconnected events brings Sylvie face-to-face with her past. She may think she is ready to understand her origins, but she has no idea the secrets that await her.
THE DAUGHTERS OF FOXCOTE MANOR is a very intriguing book. Readers will find themselves utterly enthralled until the very last page with a surprising and twisty plot. Author Eve Chase is a connoisseur of words and masterfully paints a picture for the reader throughout the narrative. Once the story gets moving, the pages seem to turn without any assistance. The characters are believable, though not all of them are likable. There are a few obstacles with the novel. The frequent changes of setting from the past to the present-day are a bit confusing at times. The point of view also shifts frequently. There were sections that necessitated revisiting for these reasons. I would only recommend this book for the adult reader. The author has incorporated several curse words within the book and a few are vulgar. Violence is portrayed in the story, though it is not gruesome. (The story is, after all, a murder mystery at heart.) The book also portrays adult situations that would not be appropriate material for the young reader. I highly recommend this book to the adult reader who enjoys suspense and mystery.
SUMMARY
Readers of Lisa Jewell and Simone St. James will delight in this haunting, touching story of mothers, daughters, and belonging--and the devastating lies families tell themselves in order to survive.

An isolated forest estate.
A family with a terrible secret.
The discovery that changes everything.

England, 1970. On the one-year anniversary of the Harrington family's darkest night, their beautiful London home goes up in flames. Mrs. Harrington, the two children, and live-in nanny Rita relocate to Foxcote Manor, ostensibly to recuperate. But the creeping forest, where lost things have a way of coming back, is not as restful as it seems. When thirteen-year-old Hera discovers a baby girl abandoned just beyond their garden gate, this tiniest, most wondrous of secrets brings a much-needed sunlit peace, until a visitor detonates the family's tenuous happiness. All too soon a body lies dead in the woods.

Forty years later, London-based Sylvie is an expert at looking the other way. It's how she stayed married to her unfaithful husband for more than twenty years. But she's turned over a new leaf, having left him for a fresh start. She buried her own origin story decades ago, never imagining her teenage daughter would have a shocking reason to dig the past up--and to ask Sylvie to finally face the secrets that lead her back to Foxcote Manor.
---
What do you think about this review?
Comments
No comments posted.

Registered users may leave comments.
Log in or register now!