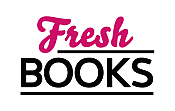 Explore new books in September
"Conning the Con Man"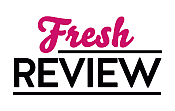 Reviewed by Bonnie Rose
Posted August 3, 2020

For FBI special agent, Drex Easton, it's personal. A suspected serial killer / con man, who has operated for decades, began his murderous occupation with Drex's own mother. Now, Drex's FBI associates and friends, Mike and Gifford, believe they have found the latest incarnation of the elusive criminal. The man now living as Jasper Ford has deviated from his previous MO, and has actually married a woman, Talia Shafer, and Drex is chomping at the bit to rescue her before she becomes his next victim. Knowing that his quest is not sanctioned, Drex concocts a plan, which he carries out on his own personal time, hoping to finally bring justice for the victims, and closure for himself.
Posing as a would-be writer, Drex manages to rent a garage apartment right next door to Jasper's home, one that gives him an excellent view of his quarry. His quandary of how to become acquainted with Jasper and his wife is solved, when Jasper himself comes over, offering a friendly overture. When Drex eventually meets Talia, he is stunned by his physical reaction to Jasper's wife. She's a beautiful woman, thirty years younger than her husband. Each interaction with the couple has Drex fighting his over-the-top attraction to Talia, as he tries to investigate Jasper.
Jasper has not managed to elude detection for decades by being stupid or careless. He's intelligent, cunning, and thorough. Right from the start, he was suspicious of Drex, and his friendly act was for the purpose of getting close to Drex, to find out exactly what his game is. The cat and mouse game begins, albeit one with deadly consequences. Drex also has to attempt to stay under the radar from Rudkowski, the more senior FBI agent, who would love nothing better than to nail him to the wall. Rudkowski refuses to listen to Drex's theories, not believing the murders are related, and their past history has created serious animosity between the two.
OUTFOX is a wild and exciting ride, with plenty of unexpected turns. Not only are Drex and Jasper trying to outwit each other, but so are Drex and Rudkowski. In addition, Drex is unwillingly drawn to Talia, a woman who's married to Jasper, and very well may be his partner in crime. As bodies begin to pile up, and Drex's hands become tied, it seems that Jasper may have succeeded one more time, and may live to go on to assume another identity and wreak more havoc. Just when I believed I had it all figured out, it seems that Drex has been hiding a couple of secrets of his own. OUTFOX is very aptly named, and I was riveted by this exciting roller coaster of a book, which turned out to be a little bit steamy, and oh, so twisty.
Learn more about Outfox
SUMMARY
From the #1 NYT bestselling author: After a thirty-year search for a serial killer, FBI agent Drex Easton becomes a suspect's next-door neighbor -- but can he navigate a shocking series of twists and turns to track down the truth?
FBI agent Drex Easton is relentlessly driven by a single goal: to outmaneuver the conman once known as Weston Graham. Over the past thirty years, Weston has assumed many names and countless disguises, enabling him to lure eight wealthy women out of their fortunes before they disappeared without a trace, their families left without answers and the authorities without clues. The only common trait among the victims: a new man in their life who also vanished, leaving behind no evidence of his existence . . . except for one signature custom.
Drex is convinced that these women have been murdered, and that the man he knows as Weston Graham is the sociopath responsible. But each time Drex gets close to catching him, Weston trades one persona for another and disappears again. Now, for the first time in their long game of cat and mouse, Drex has a suspect in sight.
Attractive and charming, Jasper Ford is recently married to a successful businesswoman many years his junior, Talia Shafer. Drex insinuates himself into their lives, posing as a new neighbor and setting up surveillance on their house. The closer he gets to the couple, the more convinced he becomes that Jasper is the clever, merciless predator he's sought--and that his own attraction to Talia threatens to compromise his purpose and integrity.
This is Drex's one chance to outfox his cunning nemesis before he murders again and eludes justice forever. But first he must determine if the desirable Talia is a heartless accomplice . . . or the next victim.
---
What do you think about this review?
Comments
1 comment posted.
This is an excellent review. I read this book when it first came out and Ms.
Rose certainly handled the twists in this novel and discussed the necessary
plot elements without giving anything away. Kudos for that!! I could not put
this book down either. After reading this review, I'm tempted to pick this
book up again.
(Laurel Chevlen 8:06pm August 4)
Registered users may leave comments.
Log in or register now!