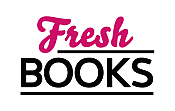 Books to enjoy in May! Let your reading blosson!
"An emotionally powerful love story!"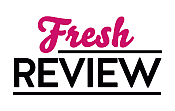 Reviewed by Miranda Owen
Posted July 31, 2020

HOW TO START A SCANDAL is the second book in Madeline Martin's "London School for Ladies" series. Although it's part of a series I believe that if you're new to the series, like me, you can enjoy it as a standalone novel. HOW TO START A SCANDAL is told from alternating perspectives, which gives the readers a better understanding of the two main characters. The hero and heroine are both sympathetic characters who are not strangers to adversity. At the opening of the story, Lady Violet Lavell is in quite a pickle. She has the usual pressure, as a woman in her time does, to wed quickly and well. Her father levels an ultimatum – either marry in about a month or be banished to the country to play keeper to her sister's rambunctious brood. Seth Sinclair, Earl of Dalton proves to be the answer to many of her problems, subject of secret longings, and fly in the ointment all at the same time.
Early in the book, readers learn that Seth has his own family drama. He always felt he was an afterthought to his parents compared to his late brother. He returns a war hero to take over his brother's title, and it's not exactly a smooth transition. He struggles to find his way in his family and society while battling PTSD and survivor's guilt. Trying to solve his family members' problems at least gives him some sense of purpose to distract him from his morose thoughts. His younger sister needs help attracting the man she has her eye on, and recruits Seth to play matchmaker. He also sets out to find the man he believes hoodwinked his mother. These side stories are intriguing but don't detract in any huge way from the main love story between Seth and Violet. Seth and Violet were and are currently neighbors and have a complicated past. Violet found Seth attractive when she was younger, but Seth never revealed his attraction, From Violet's perspective, Seth teased her and just reinforced her insecurities that her mother drilled into her. I like how, when he realizes how his behavior when he was younger hurt Violet, he takes accountability for it and doesn't try to minimize it. Violet's biggest struggle in HOW TO START A SCANDAL is how to silence her inner demons and see herself realistically.
HOW TO START A SCANDAL is a story about redemption, second chances, and the healing power of love. I found this to be a very emotionally powerful love story. Madeline does a good job of building the sexual tension between Seth and Violet as they get reacquainted and fall in love. Seth ends up being good for Violet's self-esteem, and she helps bring him much-needed peace. I look forward to reading more books in this series – hopefully, Seth's sister will get a book of her own.
SUMMARY
From Waterloo…

…to the spotlight of the ton!

Days after returning from the battlefields, Seth Sinclair finds himself in a glittering ballroom with one tedious task: finding a wife. He must put aside the military and prove his worth as the new Earl of Dalton. The only problem? Lady Violet Lavell, the one woman he can't keep his eyes off, who knew him before he went to war. How can he be worthy of her now that he's become so changed by the horrors of battle?
---
What do you think about this review?
Comments
No comments posted.

Registered users may leave comments.
Log in or register now!