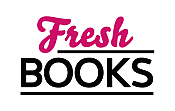 New Year, Great reads for January 2021
"Belly up to the bar and get ready to enjoy this exciting, new Western series!"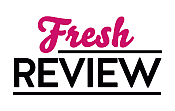 Reviewed by Karen Siddall
Posted July 30, 2020

Texas Ranger Ben Savage is taken entirely by surprise when an old friend and mentor dies and leaves him a saloon in Buzzard's Bluff, Texas. He takes an extended leave of absence to check his inheritance out and to determine what to do with it. However, Buzzard's Bluff has changed quite a bit since Ben's last trip through and grown into a good place to settle down in and do business, so he decides to resign from the Rangers and try his hand at being a saloon owner.
However, there is a competing saloon in town backed by Daniel Dalton, the owner of one of the most extensive cattle operations in the state, the Double-D Ranch, and he's not keen on sharing the 'likker' business with anyone else. In fact, he'd been trying to run Ben's new saloon, The Lost Coyote, out of business since the previous owner passed away. To Daniel Dalton, Ben Savage is just a small hurdle in his way to achieving his ultimate goal: to take over the entire town.
As Ben tries to settle into his new life in Buzzard's Bluff, hired men from the Double-D Ranch keep coming around to cause trouble until things escalate to repeated attempts on Ben's life. With the support of some of the town's beloved stalwarts, Ben must fight off the attacks and make a success of his saloon as well as come out on top of a threat from his Ranger past.
BUZZARD'S BLUFF is the first book in a new Western action series, Ben Savage, Saloon Ranger. It is a solidly entertaining and exciting introduction to this traditionally-styled story that still has some great plot twists and turns. Ben Savage is a fairly young man and is a little disillusioned with his Ranger career after his last assignment working with an unfamiliar Ranger from another company. I felt for him as he decided to turn in his badge even though he was leaving to pursue his surprise legacy.
While there are the expected "soiled doves" working in the saloons, women are positively portrayed as strong and independent individuals. Two single women successfully manage major businesses in town and are significant characters throughout the book. Wives are shown as capable pioneering women building homesteads or frontier businesses with their husbands. The residents of the town are genuinely likable folks, too.
The use of terms and phrases of the time added flavor and interest, and I was intrigued by a couple that were new to me. Their inclusion in Westerns is extra entertainment, I believe, and this story was chockful and fun. Dialogue between characters really worked while moving the plot forward.
Having worked, traveled, and explored the general area where the story is set, I was delighted to see familiar, but not-often-mentioned, locations with tidbits of local lore. For example, the main character has reason to go to Navasota near the start of the book. I thought the descriptions of this old town and the character's impressions of it as a wild town in its heyday were perfect after having only recently read about some of its surprising and forgotten history.
BUZZARD'S BLUFF was an easy-to-read but hard-to-put-down Western action tale. The main character is a strong, steady, principled man that gets the job done while always trying to do the right thing. I recommend this to readers that like a traditional Western with a hero that confidently strides the straight and narrow.
SUMMARY
JOHNSTONE COUNTRY. WILDER THAN EVER.

Welcome to the Lost Coyote Saloon. Saddle up to the bar and order a whiskey. Play a few hands of poker. But don't make any trouble. The new owner is savage. Ben Savage. Once a Texas Ranger, he's always cocked and ready for some fool to come looking for payback . . .

EAT, DRINK, AND BE WARY

When Ben Savage receives a telegram informing him that an old friend died—and left him his saloon—he's not sure what to think. Western saloons are as wild as it gets, full of rowdy ranchers and cocky cowboys, high-stakes gamblers and low-life drifters, hard liquor and easy women. Then there's the occasional outlaw gang. But when Savage travels to Buzzard's Bluff, Texas, to check out his inheritance, he meets the saloon's lovely manager, Rachel Baskin, and has a change of heart. As an experienced lawman, he figures he can run a decent establishment. Keep things friendly, peaceful, and orderly. There's just one problem: a rival saloon owner wants Savage out of the way so he can control all the vice in town. And some of his men are bound to turn up in his saloon—thirsty for whiskey . . . and killing . . .

Live Free. Read Hard.
---
What do you think about this review?
Comments
No comments posted.

Registered users may leave comments.
Log in or register now!