"Assassin meets assassin - it must be love"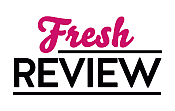 Reviewed by Annetta Sweetko
Posted July 30, 2020

Science Fiction Romance | Romance Suspense
Spear el Gravaso, prince of Gravas and deadly assassin, is searching for his missing brother and is also on a mission to recover valuable weapons. Not for one moment does he believe he will fail in his mission as Gravas warriors do not fail. All he needs to do is find the missing items, then rescue his brother, and kill everyone who stands in his way. Even if that someone is the most tempting little assassin he has ever laid eyes on.
Sass, short for Assassin, was pulled off the streets on Ramos 3 after her mother disappeared. She was caught stealing but instead of being turned in she was taken and trained by the woman she tried to steal from. Artemis had the knowledge and she passed it on, renaming the girl and giving her a family. The problem with that is those she called brother and sister were always in jeopardy if she ever failed her mission. Sass can't let the sexy 6-foot-6 hunk win, not at any price, but certainly not that one.
SPEAR'S SEARCH is amazing! If you read author N.J. Walters Mark's Mercenaries, you met Spear's brother Vaden who was salvaged by the brothers' missing sister Abigail. Fans have asked for more of this world of hers and -wow!- did she ever comply with those wishes. Spear is much like Vaden in that he is a Gravas warrior all over. These guys are a bit primitive, but also not one to turn their backs on someone in need. Sass knows no other way of life, but she has tried to think of a way out, but with her "brother and sister" in confinement each time she goes out on a job, she can't come up with anything that will work. Spears is more than willing to help and together they work out a plan that works for all of them.
I admit that I am a big fan of the Mark Mercenaries series but an even bigger fan of the Gravas world, especially the king who doesn't put up with any disrespect to his family. He also has an interesting way of getting the truth out of reluctant women. And yes, you will have to read SPEAR'S SEARCH to find out what I mean. Ms. Walters has fleshed out a world that is highly intriguing giving readers the way they act and react to everyday life and most especially in their whole marriage ceremony. Her characters, as diverse as they are, fill the pages with realism that a reader can actually "see" and understand easily.
If you love flying among the galaxies, steamy, sweet romances, action, intrigue, danger, and mystery then you have to get your hands on the space world of SPEAR'S SEARCH.
SUMMARY
Spear el Gravaso—prince of Gravas and assassin—is on a mission to find his brother. His hunt had led him to an auction of Gravasian weapons that can only belong to the missing man. He needs to secure the items, get any information he can, and kill all those involved. Nothing and no one will stop him.
Sass was taken from a harsh life on the streets as a child and trained to be an assassin by the powerful Artemis. The lives of those she loves is on the line if she fails her mission—to win the auction of Gravasian tech. Only one problem—Spear is in her way.
Their battle escalates, as does the explosive heat between them. When it comes down to it, they can fight each other and one of them will die or they can join forces. But can they trust each other?
---
What do you think about this review?
Comments
No comments posted.

Registered users may leave comments.
Log in or register now!