"Simple connect the dots and you have your man."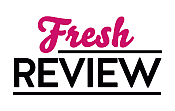 Reviewed by Sandra Wurman
Posted July 30, 2020

All you armchair investigators out there, probably just another fan of Sandra Brown, know how easy it is to become complacent and jump to conclusions. Hasn't Sandra Brown taught us better? Reading this author's booklist is like revisiting friends. I remember all of the ah-ha moments. I have loved my relationship with all things written by Sandra Brown. And OUTFOX shows that her talents have been honed to sharp perfection.
So many possibilities. Wealthy women missing over several years. Missing. Certainly presumed dead but no trace found. Until recently. One missing woman found in a nailed shut box. Signs that she was alive when nailed into her deathbed. Yikes. Well this is Sandra Brown. What did you expect?
Sandra Brown does not do cozy crime stories. Hers are filled with grit, innuendo, smart asses, fear, guilt and challenges. The reader's challenge is to sort through the myriad of resources to get to the reality. Sort through garbage - find the treasure.
So along with FBI agent Drex Easton who is Rudkowski's, also FBI, thorn in the side to be sure we are looking to connect this latest murder with all the other missing women including that of Drex's own mother. Rudkowski and Easton seem to have a history. Neither is very fond of the other. In fact, Easton's new search has Rudkowski on the edge. In his vision, Easton is that out of control cog. Specifically out of Rudkowski control. Surely both want the same thing. To capture the guy responsible for the missing women. But neither is willing to share info. That is the straw that compelled Easton to go out on his own to follow his gut. And Easton's gut has its eye on Jasper Ford.
Sandra Brown gives us very telling information when she titled her newest crime story OUTFOX. While reading OUTFOX I couldn't help but smile at how ingenious Sandra Brown was in picking out the title of a tale that is all about being outfoxed, outwitted, outmaneuvered – bested. Jasper Ford – aka a lot of bad guys - is definitely getting the better of Drex Easton.
Drex is smart but in this case is there too much personal attachment. One, we know Drex's mother has been missing since she left husband and son to go with another man. Second, we can see the writing on the wall with Drex's attraction to Talia – Jasper's current wife. Are these things fogging up the mirror? Can Drex get beyond – it's personal – and return to FBI agent extraordinaire.
So that is the burning question in OUTFOX which is another amazing book in Sandra Brown's ever-expanding book list. Always hard to say which Sandra Brown creation is my favorite but you will remember Drex, Mike, Gif and Talia long after you close OUTFOX. Be prepared to match your detective skills with this FBI team. Sandra Brown has been creating memorable characters for as long as I can remember. Her booklist is filled to the brim with some of my favorite stories.
Learn more about Outfox
SUMMARY
From the #1 NYT bestselling author: After a thirty-year search for a serial killer, FBI agent Drex Easton becomes a suspect's next-door neighbor -- but can he navigate a shocking series of twists and turns to track down the truth?
FBI agent Drex Easton is relentlessly driven by a single goal: to outmaneuver the conman once known as Weston Graham. Over the past thirty years, Weston has assumed many names and countless disguises, enabling him to lure eight wealthy women out of their fortunes before they disappeared without a trace, their families left without answers and the authorities without clues. The only common trait among the victims: a new man in their life who also vanished, leaving behind no evidence of his existence . . . except for one signature custom.
Drex is convinced that these women have been murdered, and that the man he knows as Weston Graham is the sociopath responsible. But each time Drex gets close to catching him, Weston trades one persona for another and disappears again. Now, for the first time in their long game of cat and mouse, Drex has a suspect in sight.
Attractive and charming, Jasper Ford is recently married to a successful businesswoman many years his junior, Talia Shafer. Drex insinuates himself into their lives, posing as a new neighbor and setting up surveillance on their house. The closer he gets to the couple, the more convinced he becomes that Jasper is the clever, merciless predator he's sought--and that his own attraction to Talia threatens to compromise his purpose and integrity.
This is Drex's one chance to outfox his cunning nemesis before he murders again and eludes justice forever. But first he must determine if the desirable Talia is a heartless accomplice . . . or the next victim.
---
What do you think about this review?
Comments
No comments posted.

Registered users may leave comments.
Log in or register now!