"He finds his phoenix but can he keep her?"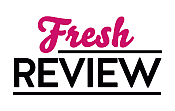 Reviewed by Annetta Sweetko
Posted July 29, 2020

Back into the world of author Abigail Owen's dragon shifters - THE BLOOD KING begins just where THE ROGUE KING ends, with dragon king Ladon Ormarr stating that Skylar Amon is his.
Skylar Amon, along with her three sisters, had lived in fear of dragon shifters. For it was the rotting High King who had killed her grandparents, father and searched and destroyed their mother. Their mother's last stand was to send her daughters off to safety. Unfortunately, Skylar's sister had become mated to a dragon and she was there to get her to safety. That was her plan but plans do not always go - well - as planned.
Ladon Ormarr wasn't really looking for a mate. He had hoped that Kasia would be his phoenix, but his friend and comrade-at-arms caught her first. Then, out of nowhere, Skylar drops into the picture and he realizes that the fates might have gotten it right. Or maybe the fates hated him, he just wasn't too sure, but he was sure that Skylar, whether temporarily or forever was going to be his.
THE BLOOD KING is an amazing mix of paranormal, romance, life and emotions. Neither Ladon or Skylar seem to believe in love, even when it slaps them both in the face. Luckily, they are both fighters and are willing to fight the good fight side by side, even with a bit of bickering that just seems natural to them. Sometimes the rules just have to be broken for the happily ever after to come along just when it is needed. They are a fun couple to read, as neither wants to be the first to give in and admit the truth about their feelings. Also the situation around them is not really conducive to romance as there is a war going on as false claims to thrones must be fought and a High King that needs to be gotten rid of.
Ms. Owen's has two series' Inferno Rising and Fire's Edge that will give readers their fill of dragon clans with sometimes very tough rules to be obeyed, but those rules can be twisted for those in power. The dragons in Inferno Rising are trying to adjust the rules to be fair for mates of the dragons. A mating with a phoenix brings power and longer life to a king, so in the hands of evil you can guess what might happen.
The ending of THE BLOOD KING will have readers shaking their heads and muttering as we wait for the next offering of this series, as the other sisters are introduced and one comes forward ... no, sorry that is something you will have to read and react to just as I did. I will say this is not a cliffhanger as Ladon and Skylar's story is wrapped up, for the moment - because war against evil is going on, just a lead into the next book.
For a fast paced, emotional, sexy read with a number of unexpected twists, get your hands on THE BLOOD KING - sit back and enjoy.
SUMMARY
Ruthless dragon king Ladon Ormarr must keep his throne at all costs. And now, with war on the horizon, he'll need a miracle. Luckily, the fates have dropped Skylar Amon right into his lap.
Except he may have met his match.
The feisty Amon sister has no fear—of him or any other dragon shifter—is brash, doesn't stick to protocols, and regularly offends his warriors and advisers.
Skylar also has no intention of sticking around. She doesn't believe in the whole destined mates thing and believes all dragon kings to be dangerous. But if it means taking out the High King who murdered her parents, she'll put up with Ladon...temporarily.
But the fates have other plans. And when Skylar disappears in the middle of a battle, Ladon will burn down the world to find her.
Excerpt
The rest of Ladon's guard stirred, but she kept her gaze on the king, who focused on her in a way that made everything else shrink into insignificance, fading into the background like white noise, leaving only the two of them to face off.
Mimicking her posture, he crossed his arms and smiled back. "You shouldn't have revealed your presence to me, little firebird."
Those blue eyes took on a hungry expression that sent an answering, inappropriate, inexplicable heat rushing through her, both the look and her reaction resulting in a reverberation of shock that pounded through her like an avalanche.
She returned his watchful stare with a narrow-eyed glare of her own, trying to cover her reaction. "And why not?" she challenged.
"Because now you're mine."
Silence settled over the room so thick it turned deafening. Skylar snorted to cover her sharp inhale. "Like hell." She leaned around him to address Kasia directly. "I'm getting you out of here."
The corner of the eye close to the scar twitched. "I can't let you do that." Ladon clamped a hand down on her arm.
"Bad idea, Ladon—" Kasia's warning came too late—a warning for the king, not Skylar.
Before Kasia finished talking, Skylar rotated her hand in his grasp to grab his wrist in return. At the same time, she turned her hips, a move that shifted both his grip and his angle in relation to her, pulling him off-center and sideways. Needing him down fast, she followed up with a kick to the back of his knee. That should've put him on the floor, except his knee wasn't there when she struck.
Ladon released his hold and spun out of her reach. She backed up quickly, needing to reset and reassess. Damn, he was fast for such a big man.
Ladon held out a hand to stay the men around the table who all appeared ready to step in and help subdue her. "I've got this."
"Keep telling yourself that." Good. He was still underestimating her.
"You've been trained."
"No shit." Dragon shifters were bigger, stronger, and faster. Her mother had been no dummy.
He shot across the space, using the speed most shifters could claim, and she jumped back, blocking his hand. Then struck for his face, only to have him block her in return.
They went at it, setting up a rhythm, almost a dance, as they struck, blocked, and parried, trying different moves on each other in rapid succession. Only he wasn't striking to disable her; he was merely trying to capture her. That meant he wasn't bringing his A game. Worse, the skill he displayed was a big freaking turn-on. How her traitorous body could be reacting to him right that instant infuriated Skylar. Lust was the last thing she should be dealing with.
Frustration roiled inside her, causing her moves to turn more erratic, less precise. The more frustrated she got, the more he seemed to settle into a cold control.
After he tapped her cheek, as if to say he could put her down if he wanted, she let loose a low hiss. "If you're going to hit me, then do it, asshole."
Ladon grinned, a dark predator playing with his prey. "I don't want to hit my future mate."
That did it. Skylar went up in flames, her entire body alight with brilliant red-gold fire that lived and danced across her skin casting beguiling shadows over the walls. Ladon dropped his hands at the sight, his gaze traveling down her in a way that had her heart skipping a couple beats.
Focus.
She took advantage of his distraction and lunged, brought forth her fire in a flash of light, and shoved hard with both hands against his chest as she applied the only supernatural gift she'd appeared to inherit from her mother—teleportation. In a blink, he disappeared, leaving a hole of silence in the room.
---
What do you think about this review?
Comments
No comments posted.

Registered users may leave comments.
Log in or register now!