"A long awaited showdown ... and remarkable love story"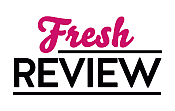 Reviewed by Annetta Sweetko
Posted July 28, 2020

What is a very old Hungarian vampire to do when his latest donor remembers their time together? It isn't as if he hasn't had centuries of practice to fog minds. But Callie Hathaway is different. It would take more than Quill Falconer's ability to ENCHANT THE NIGHT to win her heart and keep her safe.
Her life had been relatively normal, after losing her grandmother, who had raised her, until one night. After what she thought was a dream, turns out to be real, her life changes forever. Not only do vampires exist, but so do witches and, on the other side of the coin, so does the Knights of the Dark Woods. Those are the guys who want to rid the world of "evil" vampires and they have their sights set on Quill.
ENCHANT THE NIGHT is author Amanda Ashley at her finest! She knows how to bring her readers into her vampire world, having them hold on to their seats while enjoying the roller coaster ride before them.
Callie and Quill are an amazing couple. He is born a vampire, from a line of vampires who have the ability to have children. She is a witch, who is just coming into her powers, and those powers were a surprise to her. I enjoyed their banter composed of serious and emotional conversations, and the way they deal with the danger and drama that they become involved in. It was rather refreshing to find a couple who are attracted to one another but do not immediately act on it. They deal with their past (which has a surprise element or two that they share) and work toward learning about love, while reaching for a future, despite the danger the Knights have brought their way.
If you are looking for a different type of vampire story filled with surprises, romance, danger, and drama then ENCHANT THE NIGHT will fit the bill for you perfectly. I recommend this book and anything else written by this amazing author.
SUMMARY
In the arms of a centuries-old vampire, a woman awakens to newfound passion--and magical powers of her own.

Hungarian vampires are born, not made--and can breed with mortal females. Being one of the oldest of his kind, Quill Falconer has honed his skills at hunting just the right kind of prey, which is why his latest victim confounds him. She shouldn't remember his drinking her blood. And he shouldn't still be craving more . . .

Callie Hathaway's life is as normal as it can be after the death of the beloved grandmother who raised her. Until one night, feeling foggy and fatigued, she realizes that a strangely sensual encounter with a dark, handsome man didn't occur only in her imagination.

As Callie and Quill's unique connection draws them together, an ancient order of knights seeks Quill's destruction. Being together puts Callie in mortal danger--until she uncovers a magical family legacy. Side by side they'll fight for survival, and for each other, as the brotherhood of vampire hunters gather for one final showdown.
Excerpt
"Are you dating anyone?" Vivian asked.
"Not since Bryan." Callie had met him at a friend's wedding earlier in the year. They had dated for a couple of months. He'd been nice enough but they'd had little in common and even though he'd been easy to get along with, he'd been as dull as dishwater. She'd felt bad when she broke up with him, but there had been no real chemistry between them, no sparks. She had the feeling Bryan had felt the same and was relieved when she called it quits so he wouldn't have to. "How about you?"
"I met a new guy. We've only been out a few times but he seems really nice," Vivian said, grinning ear to ear. "I have high hopes for Greg."
"That's great. I hope it works out." Vivian rarely had trouble meeting men. She was tall and slim, with fiery red hair and bright-green eyes.
"You're awfully quiet tonight," Vivian remarked as she helped herself to another slice of garlic bread. "Something on your mind?"
Callie ran her fingertips around the rim of her glass. "Can I ask you something?"
"Well, sure, hon. What is it?"
"I had a really weird experience on Friday night."
"Oh?" Folding her arms on the table, Vivian leaned forward expectantly.
"You'll probably think I'm crazy. I think so, too, but this guy took me into an alley--"
"What? Are you all right? Did you call the police?"
"I'm fine. The thing is, I'm just not sure if it really happened. It was like some bizarre nightmare. When I got home that night, I couldn't remember what happened from the time I left Sally's to when I got into my car. It was like those stories you hear about people who've been abducted by aliens and how they lose hours of time."
"You think you were abducted?"
"No, nothing like that, but it was equally creepy." Callie lifted a hand to her neck. "I think the guy bit me."
Vivian stared at her in disbelief.
"I know it sounds crazy."
"For sure!"
"But the more I think about it, the more I'm convinced it really happened."
Vivian leaned back in her chair, arms crossed, brow furrowed. "So, you're saying this guy, whoever he was, took you into an alley and bit you?"
Callie nodded, wishing she had never mentioned it. Said out loud, it sounded preposterous.
"Maybe he was a vampire," Vivian said, stifling a grin.
"That's not funny! What if he was some crazy, homeless guy and he had some horrible disease?"
Vivian leaned forward again, her gaze narrowing. "Did it leave a mark?"
"No. But it kind of tingled for awhile afterwards." Callie took a deep breath and blew it out in a long sigh. She never should have said anything.
Callie was reaching for the check when the oddest sensation engulfed her. Almost as if drawn by some invisible hand, she turned toward the entrance, felt a sudden chill snake down her spine when she saw the tall, dark-haired man standing in the doorway. It was him! The man who had bitten her. She was sure of it. "Vivian! Look! Over there, by the entrance! It's him!"
"Where? I don't see anyone."
Callie frowned. "But…but he was there a second ago. I saw him! I know I did."
Quill melted into the shadows, shaken by the peculiar sense of awareness that had passed between him and the woman when their gazes met. Had she felt it, too?
And what the hell did it mean?
---
What do you think about this review?
Comments
No comments posted.

Registered users may leave comments.
Log in or register now!