"When trust is shattered, who do you believe?"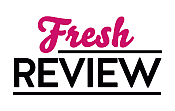 Reviewed by Teresa Cross
Posted July 27, 2020

Women's Fiction Psychological | Thriller Domestic
Domestic thrillers always leave us trying to figure out who to believe and who is lying, and this suspense by Shari Lapena is no different. With what I think to be another hit, THE END OF HER really had me mesmerized to the last page! This novel has such great twists and turns that I found I could not decide who I felt for the most in a storyline with many characters who are all entwined by one. Just when you thought you had an idea what was happening halfway through I am thinking about what other secrets there could be! This is certainly one thriller that keeps you on your toes.
In this suspense novel, Stephanie and Patrick are as happy as can be with their beautiful twin baby girls and his successful career. Yes, the girls are a challenge with colic and all, and they both are losing sleep because of it. However, if asked, Stephanie would say she is happy. Then a girl from Patrick's past, Erica, shows up with some very disturbing news about Patrick. She claims he killed his first wife who he said had died in an accident.
Of course, Patrick claims his innocence and that she is trying to blackmail him. Stephanie wants to believe him but there are too many unanswered questions. This is only the beginning of the mysteries with Erica. There are many players in this storyline, and they all come down to one person.
THE END OF HER truly has me questioning what was really going. Even to the last chapter or two, I was in disbelief at parts but then the end I will say, what a mystery! You never get lost with what is going on with all the many players in the story, and you cannot wait to find out how it all ends. Shari Lapena has another bestseller in my opinion as she keeps you hooked throughout the pages.
SUMMARY
The new domestic suspense novel from the New York Times bestselling author of The Couple Next Door and Someone We Know

A long-ago accident--and a vistor from out of the blue. . .

Stephanie and Patrick are adjusting to life with their colicky twin girls. The babies are a handful, but even as Stephanie struggles with the disorientation of sleep deprivation, there's one thing she's sure of: she has all she ever wanted.

Then Erica, a woman from Patrick's past, appears and makes a disturbing accusation. Patrick had always said his first wife's death was an accident, but now Erica claims it was murder.

Patrick insists he's innocent, that this is nothing but a blackmail attempt. Still, Erica knows things about Patrick--things that make Stephanie begin to question her husband. Stephanie isn't sure what, or who, to believe. As Stephanie's trust in Patrick begins to falter, Patrick stands to lose everything. Is Patrick telling the truth--is Erica the persuasive liar Patrick says she is? Or has Stephanie made a terrible mistake?

How will it end?
---
What do you think about this review?
Comments
No comments posted.

Registered users may leave comments.
Log in or register now!