"A southern cozy with a murder at the Holy Land!"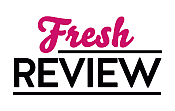 Reviewed by Teresa Cross
Posted July 26, 2020

Carolyn Haines's newest cozy in the Sarah Booth Delaney Mysteries is one to read even though you might be new to the series. THE DEVIL'S BONES is not only entertaining with some giggles, but also with some southern spunk. The mystery has everything a cozy is known for. Haines characters are likable, lovable, and a little quirky which is why you will like them so much. This is my first from the series and I found no trouble jumping right into the storyline without being lost about the characters and their friendships.
It all starts out on Easter weekend as Sarah Booth and her two clothes friends decide to have a girl weekend and go to Mississippi to visit the Garden of Bones which is a miniature of the Holy land. Their whole trip is totally spoiled when a dead body turns up at the Mount of Olives during the Sunrise Service! The man they found turns out to be a local lawyer that many do not care for, Perry Slay. Even though they are on vacation, Sarah Booth and her friends investigate to get to the bottom because we all know that PIs never rest. The question is, can they find the murderer before more bodies are found in the Garden of Bones?
What a fun book this is to read on the porch with on a beautiful day, or in your cozy reading chair at night. Either way, you will enjoy the laughs these characters bring you as you cannot help but picture your own friendships. THE DEVIL'S BONES is a delightful cozy mystery that still has your elements of surprise at the end. Carolyn Haines did an outstanding job with this one that it makes me want to catch up on the ones before. I cannot wait for the future mysteries of Sarah Booth.
SUMMARY
The latest novel in the series that Kirkus Reviews characterizes as "Stephanie Plum meets
the Ya-Ya Sisterhood" featuring sassy Southern private investigator Sarah Booth Delaney.
As Sarah Booth sees it, Easter weekend is a time to celebrate life in all its many forms. So when the newly-pregnant Tinkie invites her and Cece on a girls' trip to Lucedale, Missisippi to celebrate that spring has official sprung, Sarah Booth can't resist. Plans include facials, food, and a trip to the incredible Garden of Bones—a miniature Holy Land with recreations of all parts of the Middle East—for their Sunrise Easter Services led by biblical scholar, gardener, and creator of the Gardens Daniel Reynolds.
Unfortunately for Sarah Booth and the gang, someone doesn't seem appreciate this season of new life. Easter morning has just dawned when the trio find themselves at the Mount of Olives—with a dead body at their feet.
Reynolds identifies the dead man as local lawyer Perry Slay, who was well known for his sly and underhanded dealings. Perry had rubbed plenty of people the wrong way, and now it looks like someone has rubbed him out…
Because being a PI apparently means never being on vacation, Sarah Booth and her friends must now find a way to resurrect the truth from a list of suspects as long as the River Jordan, reveal the devil in disguise, and—if they're lucky—find a moment to enjoy a few chocolate bunnies before more bodies pile up like pillars of salt.
---
What do you think about this review?
Comments
No comments posted.

Registered users may leave comments.
Log in or register now!