"Her secret will bring them together!"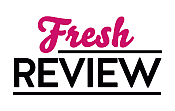 Reviewed by Annetta Sweetko
Posted July 20, 2020

In KING OF HEARTS Nico "Gio" Giovanni might be the black sheep of his family, having turned his back on the family casino to become a cop, but when his father falls ill and his sister desperately needs his help he is there. He might not be really happy about it, but it turns out that the news of his father's cancer is the first of many shocks he will face.
U.S. Marshal Madison "Maddie" Granger is good at chasing fugitives and juggling single motherhood. She has it down with the help of her sister. She doesn't want to take a transfer and certainly not to Vegas. Unfortunately, her case sends her there and right in the middle of a certain casino, she hoped never to see again.
KING OF HEARTS is a fascinating fast-paced romantic suspense. The backdrop of "Sin City" is perfect for the investigation of money laundering and with Maddie heading the case you can guess that sparks fly - but sparks always flew between these two. Gio and Maddie are a perfect fit for one another with a past and a secret and one that when Gio finds out he goes into a bit of shock. His past certainly catches up with him. Sorry, that is a secret, though you might guess what it is, you won't hear it from me. Read KING OF HEARTS!
Maddie's sister and Gio's are so like many sisters who say what they want and you have to live with it, but they also have your back no matter who they feel they have to take down.
This book by author C.A. Szarek might feel like the typical cop vs. mob but really it is much more. I saw a dysfunctional family, who were trying to keep it together; lovers with a past that want to find out what went wrong and fix it and two officers of the law who want to take down a bad guy and a bad guy who is really bad - and stupid. You will see what I mean when you read KING OF HEARTS.
You want action, danger, drama, families with secrets and surprises and a romance that will knock your socks off - then get your hands on KING OF HEARTS and enjoy!
SUMMARY
Secrets make old lovers into enemies...
Nico "Gio" Giovanni has always been the black sheep, especially since he abandoned the family business—a lucrative casino on the Las Vegas strip—to become a cop. Now his dad is sick and his sister begs him to end their estrangement before it's too late.
Chasing fugitives is what U.S. Marshal Madison Granger does best. She juggles single motherhood with her job, which sends her back to Sin City due to an unwanted relocation. Even worse, her current case lands her smack dab in the middle of the opulent Giovanni Casino—and ups her chances of running into her old flame.
Gio has enough on his plate; he doesn't need the woman that got away messing in his family's affairs. His father has never been involved with organized crime, no matter the gossip.
Maddie is petrified he'll discover her secret. Gio won't let his dad go down for something he didn't do. When they take the gamble, the cards are laid on the table and all bets are off.
---
What do you think about this review?
Comments
No comments posted.

Registered users may leave comments.
Log in or register now!