"Sweet holiday romance"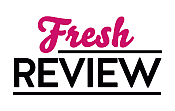 Reviewed by Sandra Wurman
Posted July 20, 2020

Obviously HOLDING OUT FOR CHRISTMAS was written a while ago since the author Janet Dailey passed several years ago. However it appears that her family has endeavored to publish some of her stories, some new, others reissued. HOLDING OUT FOR CHRISTMAS seems to be a new work or at least not one I recognized as a long-time fan. Janet Dailey wrote sweet romances that provided some relaxing reads. HOLDING OUT FOR CHRISTMAS is a prime example of the Janet Dailey we used to know.
Makeup is a good tool to cover up flaws and such. Makes your eyes look larger, checks rosier and lip more lush. For some makeup is a tool to disguise their insecurities. For Megan her makeup transforms her into a self-confident sexy singer. Allows her to go onstage and perform, which is her dream job. So onstage Megan becomes Lacey. And Lacey is what Megan dreams of being. Megan sees herself as being forgettable not so as Lacey.
However Conner doesn't see Megan that way at all. Conner isn't really looking for a relationship with Megan who's visiting her parents. And as Megan says she has a guy at home. So Conner is confused. He would like to enjoy the time Megan is in town with this beautiful smart lady even as he has his hopes up to see the lovely singer Lacey who caught his eye last Christmas at a town dance.
See confusing. But the author sets up both of these characters in a twisted scenario that is ripe for fun and laughs, if nobody winds up with a broken heart and unfulfilled expectations. Janet Dailey had been known for sweet but at times complicated relationships that somehow blossom into real love. In HOLDING OUT FOR CHRISTMAS the storyline is one that showcases the twists and turns of a friendship that has the propensity to develop into something more. Megan is very attracted to Conner but worries that she has competition – her alter-ego Lacey. Conner has to hide the fact that he recognized Lacey/Megan but can't find the right moment to come straight. So the die is cast and HOLDING OUT FOR CHRISTMAS by Janet Dailey has the reader rooting on both characters. Simple and delightful read for the beach or vacation.
SUMMARY
New York Times bestselling author Janet Dailey combines the beloved holiday traditions of small-town Branding Iron, Texas, with sparkling romance . . .

She's all he wants for Christmas. Maybe even forever . . .

Conner Branch still hasn't stopped thinking about the sultry singer he spotted on stage during last year's Cowboy Christmas Ball. So imagine his surprise when he discovers the demure kindergarten teacher who comes home for the holidays to Branding Iron, Texas, is the very same woman. And once he's up close and personal with the mesmerizing Megan, he's downright determined to keep her by his side for good . . .

If only Conner Branch were simply the star struck cowboy she once believed him to be, Megan wouldn't have to worry about losing everything to the rugged—and wildly romantic—rancher. With Christmas in the air, it's a little too easy to imagine spending the holidays, not to mention her whole life, wrapped in Conner's loving arms. But this songstress has hopes for a big career back in Nashville. And no little holiday romance will ever get in the way of that. So what's a woman to do when she finds herself facing down a love as bold and exciting as Texas itself?
---
What do you think about this review?
Comments
No comments posted.

Registered users may leave comments.
Log in or register now!