"Crime follows this police dog handler - but so does romance"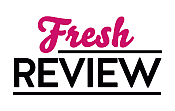 Reviewed by Clare O'Beara
Posted July 20, 2020

Thriller Police Procedural | Multicultural Latin American | Romance Suspense
The beautiful German Shepherd Dog on the cover lets us know we're in for another exciting tale of suspense, romance and highly trained working dogs. Officer Belle Montera and her K-9 partner Justice are working an angle of the running thread in the current series of books. A cold case was recently revived and newly found DNA evidence means that a connection could exist between a US Marshall and a twenty year old double murder.
DEADLY CONNECTION brings in US Marshal Emmett Gage, who is expert at tracking down crooks and arresting them anywhere. He's alone in Brooklyn now, whereas Officer Belle Montera lives with her easygoing Latino family, including chatty teen sisters, cheeky teen brother and cookery queen mom. Emmett is on his way to meet Belle when she's attacked walking through a park, her dog disabled temporarily. Together they fight off the attacker, but he gets away. From then on the pair stick together like glue. Belle doesn't know who's got it in for her, and Emmett needs to help work her case plus have a witness that he's not in league with a relative who is a murder suspect.
'True Blue K-9 Unit: Brooklyn' is a great series and I recently read 'Explosive Situation' by Terri Reed, which is next in line, so you can read them out of order. We get all the depth of a police procedural plus, in this case, a culture mix which is shown as an asset and usual for NYC. Each story looks at different angles of police dog work, so Justice is trained for guarding and apprehending suspects rather than drug sniffing. The bad guys know that Justice is a threat to them and will protect his handler. I enjoyed catching up with some of the other police dogs and their handlers from other books. Also, there's a lot of variation in the locations, though the bad guys do seem to get away a lot. Belle is a fine independent woman, able to keep her head and deal out more harm to crooks than they expect. While she's not looking for a gentleman friend, in Emmett she fast gains a friend who is a gentleman.
If you enjoy reading crime stories, fast-paced romance and dog stories, DEADLY CONNECTION by Lenora Worth ticks all the boxes. As this is an inspirational story the romance is suitable for any age, but the level of threat makes the book suitable for mature teens or adults. This is the third book in the series of nine so there are plenty more exciting tales to come. I love them.
SUMMARY
Hidden enemies can be deadly.

But the Brooklyn K-9 Unit is on the case.

On her way to question US Marshal Emmett Gage about a DNA match that implicates his relative in a cold case and a recent murder, Officer Belle Montera's attacked. Now she and her K-9 partner must team up with Emmett to find his cousin and the person after Belle. But can they figure out who's targeting her without becoming murder victims themselves?

New York Times Bestselling Author
---
What do you think about this review?
Comments
No comments posted.

Registered users may leave comments.
Log in or register now!