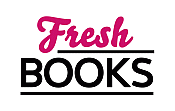 Hot Hot reads in August
"An atmospheric and erotic with complex characters and a dose of danger to add to the mix!"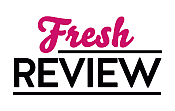 Reviewed by Miranda Owen
Posted July 21, 2020

BOUND BY SHADOWS, originally published as THE BEAR WHO LOVED ME, is the first book in the "Grizzlies Gone Wild" series by Kathy Lyons. I think the new cover for this book is more fitting and reflects the tone of the story and the atmosphere created by the author. As I read BOUND BY SHADOWS, I could almost feel the damp, and see fog and all the creepy yet natural things associated with being "in the woods". Kathy Lyons balances attraction and sensuality with feelings of isolation, danger, and longing. Becca's nephew she practically raised as her own is missing, and she discovers he's also a grizzly shifter. The search for the missing teen brings Becca into the domain of Gladwin grizzly shifter alpha Carl Carman. Unbeknownst to Becca, Carl has carried a torch for her for quite some time. All these things, and more, make for a complex yet compelling and entertaining story.
Becca first knows Carl as "Mr. Max" – the head of Theo's summer camp program. When Becca discovers Theo is missing, he's also about to start shifting into a grizzly bear, and Mr. Max is actually the guy in charge of the grizzly shifters and that he also seems infatuated with her – it's all a lot to take in at once. BOUND BY SHADOWS is told by alternating perspectives, so the reader gets a sense of Carl's inner struggle with being a man, a shifter, and an alpha. In his mind, it's like he has multiple personality disorder. When Becca enters his life and they get to know each other better, she helps him see himself as more of an integrated whole rather than three distinct personalities. Becca is the nurturer he desperately needs in his life right now. For Becca, Carl is the hottie and strong partner she needs in life.
BOUND BY SHADOWS is an atmospheric and erotic with complex characters and a dose of danger to add to the mix. The relationship hinted at between police officer, and bear shifter Tonya, and Carl's brother Alan is fascinating, and I am very eager to read more about that in a future novel. Tonya is the type of strong, take-no-prisoners female character I love, and Alan is an intriguing character caught between two worlds – shifter and human. I look forward to reading the next "Grizzlies Gone Wild" book.
SUMMARY
Lyons gets it right (Kirkus) in this sexy shifter romance about an alpha bear who meets his match, perfect for fans of New York Times bestselling authors Nalini Singh, Ilona Andrews, and Christine Feehan.

Between singlehandedly running her bakery and raising her teenaged nephew, Becca Weitz thought she had a decent grip on "normal." Then her nephew vanishes, and life as she's known it changes forever. Local legends are true: bear shifters exist . . . and her nephew is part of their clan. As is Carl Carman, the sexy, larger-than-life man who has sworn to find her nephew-and the other young shifters who've gone missing.

As the leader of his clan, Carl is surrounded by enemies. He's learned the hard way that keeping a firm leash on his inner beast is key to survival, though his feelings for Becca test his legendary control. Then danger stalks too close, and Carl realizes he must unleash the raging, primal force within to protect everything he holds dear. But can Becca trust his grizzly side with her life-and her heart?
---
What do you think about this review?
Comments
No comments posted.

Registered users may leave comments.
Log in or register now!