"Facing down your past can be dangerous"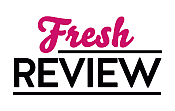 Reviewed by Sandra Wurman
Posted July 15, 2020

Romance Suspense | Romance Western
Nothing more scary or sinister than the unknown. Things in shadows, people in alleyways, presumably dead people under light posts. So in HEART OF GOLD we are treated to all things scary by one of the best crime novelists B.J. Daniels. Always expect the unexpected when reading something by this prolific author. In HEART OF GOLD the lead character has a guilty conscience dating back to when she was fourteen. Something that happened kind of right under her nose. Something that to this day years later she feels responsible for. And now she is being stalked but the issue is whether or not these occurrences are real or just part of her psyche run amok.
So an old time friend Shep is sent to the rescue. Shep and Charlie met as young teens in a boot camp run by a judge for kids with issues. Luckily Shep and Charlie emerged as healthy whole individuals but these kid's survived events that color the rest of their lives. The judge has watched over their progress almost as a surrogate parent. And now the judge has taken a step to help Charlie deal with what has been happening in her adult life and sent Shep to give a hand.
Shep can't understand what he, a math teacher, could do to alleviate Charlie's fears but upon arriving at her apartment he senses something foul in the air. Problem is the source of that could be almost anyone in Charlie's universe. Someone in her past or perhaps in her present.
So now Shep takes on the role of friend, confident, protector, and amateur sleuth.
Charlie is as independent as they come but can't deny that the recent events have made her jumpy. She has no idea who or why someone seems to be stalking her as someone she knew almost twenty years ago. Someone who is dead. Someone who looks like, dresses like and smells like her dead stepsister Lindy. Lindy had seemed to enjoy terrorizing Charlie when their families merged. Lindy was brutally murdered after being locked out of their house by - you guessed it Charlie.
You can't redo the past. You can't erase mistakes. But these events take on a life of their own and the judge and Shep are concerned that is the issue facing Charlie now. Shep is uncomfortable with the reality of things happening, some scary, others threatening. He is putting on a hat that is new to him. One of an investigator. Shep is looking for a link between Charlie's past and current strange events.
That is the journey and challenge faced in HEART OF GOLD by B.J. Daniels. Ferreting out the bad guy or girl while protecting someone who is important to you. In HEART OF GOLD two teens formed a friendship that had an expiration date and now have the chance to revisit that attraction and see if it could stick. First things first. In HEART OF GOLD we need to identity who harbors bad feelings toward a girl who is delightful, engaging, warm and friendly. B.J. Daniels deftly creates an intricate web that will allude even the best arm chair detective.
SUMMARY
A cold case leads to present danger

Charlie Farmington has been blaming herself for her stepsister Lindy's unsolved murder for fifteen years. Then, through the twinkling lights and pine-scented air of a Montana Christmas, she glimpses Lindy—alive—standing on the street. Shocked and afraid, Charlie turns to the only person she can trust to help her: William "Shep" Shepherd, her first love, who knows all of Charlie's secrets…except one.

The intriguing girl Shep fell hard for has become a breathtaking woman—and now that she's back in his life, he'll do whatever he can to help her uncover what really happened to her sister. But when Charlie finally reveals the secret that ripped them apart all those years ago, Shep realizes how much danger is still lurking. For the truth about that night isn't just dark—it's deadly. And their second chance together could end before it's even begun…
---
What do you think about this review?
Comments
No comments posted.

Registered users may leave comments.
Log in or register now!