"A terrifying novel that with a bombshell of an ending!"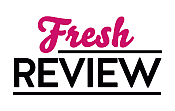 Reviewed by Teresa Cross
Posted July 19, 2020

Have you ever read a book and thought, "man this would make a great movie"? That is exactly what I thought as I read Rick Mofina's latest novel THEIR LAST SECRET! The reactions that Mofina set off in the reader is mind blowing. Hooked from the first chapter, it made me dizzy with fear in certain scenes as the storyline became more and more emotional. Never had I read something so chilling or including so much suspense like this. The storyline covers a crime that takes place twenty years before up to the present day without the reader becoming lost in what is happening or learning too much too soon. That is an art within itself to keep so many details from unraveling before it is time.
Twenty years ago, fourteen-year-old Janie Klassyn and her two friends made a pack as the Skull Sisters. They are they cause of a horrible crime in their small peaceful little town. That crime destroys the small town in Canada making life for all there hard to think about and not wanting to relive the details in any way.
Now in California, Emma Grant who is a high school counselor, tries to leave behind a past that with a note someone left for her seems, to show that her past is catching up. Her teenage step daughter, Kayla knows something is not quite right with Emma and tries to figure it out for herself while her father, Ben thinks his daughter is just trying to deal with the loss of her mother. Ben is a big-time true crime writer and his next book is one that may destroy everything Emma has tried to build up in her life leaving past to come crumbling down.
With this novel I don't know whether to hate or love the character Emma. Rick Mofina's THEIR LAST SECRET is shocking and left me stunned in parts. I cannot say much about the ending without giving it away, but I will say that the emotions I felt from this one touched me. I have never read one that happens to end in such a way that surprises like it did. Mofina wrote a story that will touch every fiber you have with feelings that may alarm you. THEIR LAST SECRET left me feeling numb at the end and will not be a story that is easy to forget. If I could give it a ten out of five stars, I would!
SUMMARY
Some mistakes can never be forgotten—or forgiven.

Janie Klassyn was only fourteen years old when she made the blood pact with her friends. She could never imagine she was setting in motion the horrifying crime that would tear her peaceful prairie town apart.

Twenty years later in California, school counselor Emma Grant struggles to keep her past buried. But when she finds a note on her car threatening to reveal her secret, it becomes harder to keep up the deception. Even her teenage stepdaughter suspects that Emma is hiding something. Now, with her celebrated true-crime author husband digging into a decades-old murder case for his next book, and a suspicious accident involving someone who's been following her, the perfect life Emma's built is crumbling, forcing her to take desperate steps to save it…
---
What do you think about this review?
Comments
1 comment posted.
Re: A terrifying novel that with a bombshell of an ending!

Sounds like a book I would love to read, great review!
(Kathleen Kelly 1:31pm July 14)
Registered users may leave comments.
Log in or register now!