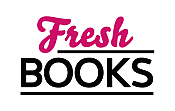 Pick up great June books for summer reading
"An enthralling tale of bravery, magic, and justice. . ."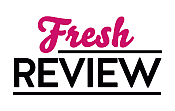 Reviewed by Caton Mcclam
Posted July 7, 2020

THE HARP OF KINGS by Juliet Marillier is an enthralling tale of bravery, magic, and justice, and it will leave you unwilling to set the book down. I was left in a trance for days, wanting to do nothing but continue to read. I felt such a deep connection to these diverse characters, and they're amazing traits. I don't know how to summarize this book in any way, other than by saying it is unique. I've never read anything like it in my life (which says quite a bit). It's got a little bit of everything: magic, mystery, adventure, conspiracies, and even a dash of wistful romance. I've got to say, I did not have the highest of hopes and expectations getting into this book, and I'm so glad I did. It was worth it one hundred percent.
Now is the part where I attempt a brief description without any spoilers. On an island in a faraway fictional land, there is a group of warriors. Five of these warriors are sent to a nearby kingdom in order to retrieve a lost artifact of ancient origins, without which a new king may not be crowned. I have to say even though I did enjoy this book greatly, from the time these warriors arrived in the kingdom to the time they left the island, there was very little action involving the main plot and purpose. There was a lot of working in the stables and wandering into mythical forests and uncovering royal secrets. Even in the absence of relevant plot, I did enjoy getting to know the characters better and watching them struggle to play the roles they were given, as well as the little bits of drama that were sprinkled here and there. I was surprised at every twist and turn -- that continually had me at the edge of my seat, wanting for more.
Although I adored THE HARP OF KINGS, I also felt like there were a lot of seemingly irrelevant points that took a lot of time to explain and it took me a while to get into this story. This does not mean that I do not recommend the book, because I wholeheartedly suggest that any avid fantasy reader should read this book. Juliet Marillier is a brilliant writer, and uniquely creative. By the end of the book I found myself incredibly attached to the characters. I fully intend to read other books in this series and by this author. I hope you've found this helpful. Happy reading!
SUMMARY
A young woman is both a bard—and a warrior—in this thrilling historical fantasy from the author of the Sevenwaters novels.

Eighteen-year-old Liobhan is a powerful singer and an expert whistle player. Her brother has a voice to melt the hardest heart, and is a rare talent on the harp. But Liobhan's burning ambition is to join the elite warrior band on Swan Island. She and her brother train there to compete for places, and find themselves joining a mission while still candidates. Their unusual blend of skills makes them ideal for this particular job, which requires going undercover as traveling minstrels. For Swan Island trains both warriors and spies.

Their mission: to find and retrieve a precious harp, an ancient symbol of kingship, which has gone missing. If the instrument is not played at the upcoming coronation, the candidate will not be accepted and the kingdom will be thrown into disarray. Faced with plotting courtiers and tight-lipped druids, an insightful storyteller, and a boorish Crown Prince, Liobhan soon realizes an Otherworld power may be meddling in the affairs of the kingdom. When ambition clashes with conscience, Liobhan must make a bold decision—and the consequences may break her heart.
---
What do you think about this review?
Comments
No comments posted.

Registered users may leave comments.
Log in or register now!