"Compelling story includes how Sam & Remi first met..."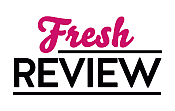 Reviewed by Ruth Castleberry
Posted June 29, 2020

In this 12th Sam and Remi Fargo Adventure, WRATH OF POSEIDON, the couple's first meeting provides the context for their current challenge – dealing with a criminal fixated on who put him in prison and where to find the treasure he sought ten years ago.
Sam and Remi's back story begins with their sharing a glass of wine at the Lighthouse Café in Hermosa Beach, California. Remi is due to spend three weeks in Greece with the Fourni Underwater Archeological Preservation Society on a mapping project. In California, Sam plans to present potential investors with his project to create an argon laser scanner. The attraction between Sam and Remi builds as they spend time with each other before Remi leaves.
In Fourni Korseon, Greece, treasure hunting Adrian Kyril, along with his associate Fayez, check out the cave Tassos claims matches Adrian's description. As soon as Tassos confirms this is the right cave, Adrian pushes him into cave opening to his death. As Fayez and Adrian are leaving, Fayez spots Remi and her friend Dimitris on the cliff above them, taking pictures. Worried they might be witnesses, Fayez arranges to steal the camera and then kidnap the two.
While being forced into a boat with Dimitris, Remi leaves a cryptic message for Sam that includes a phrase Sam interprets as a plea for help. Within 24 hours, Sam is in Greece, meets with Dimitris' father Nikos, and plans a rescue when they determine Remi and Dimitris are on Adrian's ship, Mirage.
After the successful mission frees Remi and Dimitris, a few alarming events reveal the impetus behind all this activity is Adrian's obsession with finding the gold stolen from King Cyrus in 546 B.C. First, they find Tassos' body in the cave. Then, Sam, Remi, Dimitris, and Nikos attempt to find evidence that Adrian murdered Tassos and kidnapped Remi and Dimitris. In desperation, Dimitris sneaks onto Adrian's family island by himself and discovers evidence that the family business involves illegal activity.
As the narrative circles back to the present day, Sam and Remi visit Dimitris and Nikos in Greece and confront Adrian as all are once again seeking the treasure of gold – rumored to be hidden near Poseidon's Trident.
Clive Cussler and Robin Burcell write a captivating account of how the Fargos meet and immediately establish their penchant for treasure hunting and solving ancient mysteries. As usual, the Prologue provides the historical perspective around the treasure. The writing team spins a charming story around how Sam and Remi develop romantic feelings, skillfully weaving their traits into this action-oriented narration. WRATH OF POSEIDON is an engaging read with familiar, well-developed characters and appropriate action sequences delivered at a page-turning pace.
Note: Clive Cussler died earlier this year. Hopefully, Robin Burcell will continue crafting Sam and Remi Fargo Adventures.
SUMMARY
Husband-and-wife team Sam and Remi Fargo come up against an old enemy while searching for a treasure that has been lost for centuries . . .
Ten years ago, a chance meeting at the Lighthouse Café in Redondo Beach led Sam Fargo and Remi Longstreet on the adventure of a lifetime, hunting the legendary riches stolen from the Persian King Croesus in 546 B.C.

But they weren't the only ones.
Someone else is after the gold, and he's willing to kill anyone who gets in his way.
When Sam and Remi run afoul of a criminal drug-running operation, their hopes of finding the treasure are dashed. But with Sam's ingenuity and Remi's determination, they survive their confrontation with the drug runners, and manage to send one of the key players to prison.
Though the cache of gold is never found, life goes on. Sam and Remi marry - and years later return to Greece to find the one treasure that got away. But now the kingpin they helped send to prison over a decade ago is released - and he has two goals in mind:

Find the legendary hoard of King Croesus, and kill Sam and Remi Fargo.
The Fargos know that as long as this gold is out there, no one is safe. They return to Greece for a final showdown - and one last chance to find that elusive treasure . . .


---
What do you think about this review?
Comments
No comments posted.

Registered users may leave comments.
Log in or register now!