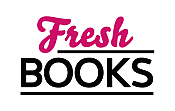 Kick off a new year with great reads!
Clive Cussler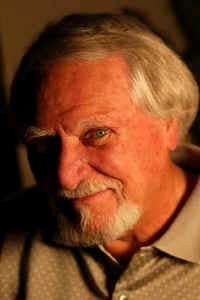 Photo Credit: Shelley D. Spray

Clive Cussler was the author of more than eighty books in five bestselling series, including Dirk Pitt, NUMA Files, Oregon Files, Isaac Bell, and Sam and Remi Fargo. His life nearly paralleled that of his hero Dirk Pitt. Whether searching for lost aircraft or leading expeditions to find famous shipwrecks, he and his NUMA crew of volunteers discovered and surveyed more than seventy-five lost ships of historic significance, including the long-lost Confederate submarine Hunley, which was raised in 2000 with much publicity. Like Pitt, Cussler collected classic automobiles. His collection featured more than one hundred examples of custom coachwork. Cussler passed away in February 2020.
Log In to see more information about Clive Cussler
Log in or register now!
Series
Isaac Bell | Oregon Files | NUMA Files | Fargo Adventure | Dirk Pitt
Books:
The Saboteurs, May 2022
Mass Market Paperback
Fast Ice, March 2022
Mass Market Paperback
Fast Ice, January 2022
Trade Size / e-Book (reprint)
Marauder, September 2021
Oregon Files Series #15
Mass Market Paperback / e-Book
Marauder, July 2021
The Oregon Files #15
Trade Size / e-Book
Wrath of Poseidon, May 2021
A Sam and Remi Fargo Adventure #12
Mass Market Paperback / e-Book
Fast Ice, March 2021
NUMA Files Series #18
Hardcover / e-Book
Journey of the Pharaohs, March 2021
The NUMA Files #17
Mass Market Paperback / e-Book
The Saboteurs, February 2021
Isaac Bell Series #12
Hardcover / e-Book
Marauder, November 2020
The Oregon Files #15
Hardcover / e-Book
Wrath of Poseidon, June 2020
Fargo Adventures #12
Hardcover / e-Book
Dragon, May 2020
Mass Market Paperback
The Oracle, May 2020
Fargo Adventures
Paperback / e-Book (reprint)
Journey of the Pharaohs, March 2020
Hardcover / e-Book
Celtic Empire, March 2020
Dirk Pitt #25
Mass Market Paperback / e-Book (reprint)
Sea of Greed, November 2019
Mass Market Paperback
Final Option, November 2019
Mass Market Paperback / e-Book
Shadow Tyrants, September 2019
The Oregon Files
Paperback / e-Book
The Titanic Secret, September 2019
Mass Market Paperback / e-Book
The Titanic Secret, September 2019
Trade Size / e-Book
The Oracle, June 2019
Sam and Remi Fargo Adventure #11
Hardcover / e-Book
The Gray Ghost, May 2019
Sam and Remi Fargo #10
Mass Market Paperback / e-Book
The Rising Sea, March 2019
NUMA Files #15
Mass Market Paperback / e-Book (reprint)
Typhoon Fury, November 2018
Mass Market Paperback
Celtic Empire, November 2018
Dirk Pitt #25
Hardcover / e-Book
Shadow Tyrants, September 2018
Hardcover
Nighthawk, May 2018
NUMA Files
Mass Market Paperback / e-Book (reprint)
The Cutthroat, March 2018
Mass Market Paperback / e-Book
Odessa Sea, November 2017
Dirk Pitt Adventure
Mass Market Paperback / e-Book
Pirate, September 2017
Fargo Adventures #8
Mass Market Paperback / e-Book
The Emperor's Revenge, May 2017
Oregon Files #11
Mass Market Paperback / e-Book (reprint)
The Gangster, February 2017
Mass Market Paperback
Odessa Sea, November 2016
Hardcover
The Pharaoh's Secret, November 2016
NUMA Files Kurt Austin
Mass Market Paperback / e-Book (reprint)
The Emperor's Revenge, June 2016
Oregon Files #11
Hardcover / e-Book
Piranha, May 2016
Oregon Files #10
Mass Market Paperback / e-Book (reprint)
The Pharoah's Secret, November 2015
NUMA Files #13
Hardcover / e-Book
The Solomon Curse, September 2015
Fargo Adventure #7
Hardcover / e-Book
The Assassin, March 2015
Isaac Bell #8
Hardcover / e-Book
Havana Storm, November 2014
Dirk Pitt #23
Hardcover / e-Book
The Eye of Heaven, September 2014
Fargo Adventure #6
Hardcover / e-Book
The Bootlegger, March 2014
An Isaac Bell Adventure #7
Hardcover / e-Book
Poseidon's Arrow, November 2013
A Dirk Pitt Novel #22
Paperback / e-Book
The Mayan Secrets, September 2013
Fargo Adventure #5
Hardcover / e-Book
Zero Hour, June 2013
The Numa Files #11
Hardcover / e-Book
The Striker, March 2013
Isaac Bell #6
Hardcover / e-Book
The Race, September 2012
Isaac Bell
Paperback / e-Book (reprint)
The Thief, March 2012
Isaac Bell #5
Hardcover / e-Book
Devil's Gate, November 2011
Kurt Austin NUMA Files #9
Hardcover / e-Book
The Race, September 2011
Isaac Bell #4
Hardcover / e-Book
The Kingdom, June 2011
Fargo Adventure #3
Hardcover / e-Book
The Spy, June 2010
Isaac Bell #3
Hardcover
Medusa, June 2010
NUMA Files #8
Paperback / e-Book (reprint)
Corsair, March 2010
Oregon Files #6
Paperback / e-Book
The Silent Sea, March 2010
The Oregon Files #7
Hardcover / e-Book
The Wrecker, November 2009
Isaac Bell #2
Hardcover
Spartan Gold, September 2009
Fargo Adventure #1
Hardcover / e-Book
Thriller 2: Stories You Just Can't Put Down, September 2009
Trade Size (reprint)
Medusa, July 2009
NUMA Files #8
Hardcover / e-Book
Thriller 2: Stories You Just Can't Put Down, June 2009
Hardcover
Corsair, March 2009
Oregon Files #6
Hardcover / e-Book
Arctic Drift, December 2008
A Dirk Pitt Novel, #20
Hardcover / e-Book
The Chase, November 2008
Isaac Bell #1
Mass Market Paperback / e-Book
Plague Ship, June 2008
Oregon Files #5
Hardcover / e-Book
Sacred Stone, March 2008
Oregon Files #2
Paperback / e-Book
The Chase, November 2007
Isaac Bell #1
Hardcover
Treasure of Khan, November 2007
Paperback (reprint)
The Navigator, June 2007
NUMA Files #7
Hardcover / e-Book
Polar Shift, June 2007
Paperback (reprint)
Treasure of Khan, December 2006
Dirk Pitt Series #19
Hardcover / e-Book
Skeleton Coast, October 2006
Oregon Files #4
Trade Size / e-Book (reprint)
Black Wind, June 2006
Dirk Pitt #18
Paperback / e-Book (reprint)
Dark Watch, November 2005
Oregon Files #3
Trade Size / e-Book (reprint)
Polar Shift, August 2005
NUMA Files #6
Hardcover / e-Book
Lost City, July 2005
NUMA Files, Kurt Austin Adventure #5
Paperback / e-Book (reprint)
Black Wind, November 2004
Dirk Pitt #18
Hardcover / e-Book