"Guaranteed to put a smile on your face!"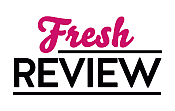 Reviewed by Sandra Wurman
Posted June 25, 2020

Women's Fiction | Romance Comedy
If you are looking for a book that is guaranteed to put a smile on your face and light up your day then look no further. IT STARTED WITH A SECRET by Jill Mansell is just what you are looking for. One delightful page after another Jill Mansell manages to captivate you with a collection of characters that are amazing individually but as a group they defy imagination. The story builds with each chapter until you can't help but consign yourself to the fact that there is practically nothing that will keep you from reaching the conclusion as quickly as possible.
IT STARTED WITH A SECRET seems like such a simple premise at the start. Two young people forced to look for a new position when their employers had to close their business. These two really loved working together and had become great friends. Kit and Lainey are splendid people and as a pair they are unstoppable. So Kit and Lainie decide to answer an ad for a position with a seemingly dysfunctional household looking for a couple to move in with them and tend to their home and the needs of the family. The problem is Kit and Lainie are not a couple in the true, "relationship" sense of the word. But they decide to interview for this position as a fake couple and must be convincing enough because they get the job.
Kit and Lainie are quickly absorbed into the loving chaos at Menhenick House. The inhabitants include an aging actor, his daughter-in-law, his grandsons, and twin granddaughters. Each one is a challenge in their own way, yet this duo manages to keep everyone and everything in a manner you could almost call normal. But this is Jill Mansell, and she is doing her best to prove that normal is totally overrated.
IT STARTED WITH A SECRET is one of the best comedies I've read in quite a time. I never pass up a chance to read Jill Mansell. Keep in mind this is British humor so there is that slight learning curve but once you are up to speed, it is clear sailing. And once you've met Jill Mansell you are guaranteed to become a fan. The conversations between these characters is at many times laughable as are many of the situations they get themselves into. But have no fear Kit and Lainey – especially Lainey – is on the job. As time goes on, we realize that to Lainey this is no longer just a job. These people have become her family and it is very personal. Just as Lainey does, you too will become attached to the inhabitants of Menhenick House. Sir Richard is divine, Majella is hysterical, Harry is precocious, Violet is insightful and India is an original. And let's not leave out Seth. Seth is the glue that holds this family of strong personalities together. Seth is the core and his acceptance of Lainey is the basis for IT STARTED WITH A SECRET. Friendship is a wonderful way to begin a relationship. So just as the characters of IT STARTED WITH A SECRET do with the help of Jill Mansell's pen, you too will fall in love.
SUMMARY
Jill's Mansell's heart-warming new book is the perfect escape from the winter weather. A beautiful Cornish setting, a chaotic family, a woman who's had enough of romance - or has she?
'IT STARTED WITH A SECRET is like a little blast of sunshine - uplifting, heartwarming and supremely feelgood' Sophie Kinsella, author of CHRISTMAS SHOPAHOLIC
The trouble with secrets is that you can't guess what the consequences will be . . .
Lainey has lost everything. Luckily one little fib (OK, quite a big fib) helps nail her dream job. Soon she's living in a stunning house by the sea, fending off obsessed fans for a retired - if far-from-retiring - actor and organising his charming but chaotic family. It's definitely worth the challenge of keeping her secret.
At least Lainey isn't looking for love. It's time for a break from all that. And yet . . . Seth, the actor's grandson, really is rather attractive. There's growing chemistry and a definite connection between them. But how would he react if he knew she hadn't been honest with him?
Lainey's not the only one with a secret, though. Seth has one of his own. And everything's about to start unravelling . . .
---
What do you think about this review?
Comments
No comments posted.

Registered users may leave comments.
Log in or register now!