"A journey of discovery for three women and the family they become. . ."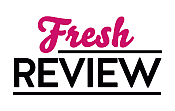 Reviewed by Sandra Wurman
Posted June 25, 2020

Fans of Brenda Novak are going to be a little surprised by her latest story ONE PERFECT SUMMER, which veers away from what we have come to expect from this prolific romance writer. Attention to detail is Brenda Novak's trademark and never been more evident than in ONE PERFECT SUMMER.
Some doors open – others close.
An innocent quandary about heritage and genealogy leads to unmasking a decades-long secret and a mystery to be solved by a crime novelist. Brenda Novak decides to take on the realm of genetic testing, taking readers on an enlightening journey with three women who discover that they are half-sisters.
Shared DNA is the opening salvo for three women who for different reasons decide to have their DNA tested. DNA testing has become rather easy. Many people are curious about their heritage, while others look for answers about where and to whom they belong. After all, life is about belonging to a family group or community.
Serenity, Reagan, and Lorelei are half-sisters. Their DNA test results show that they are connected. But the burning question is how that is even possible. The test doesn't lie. So if you belong to a family – large or small doesn't really matter – does that mean that at some time there was perhaps a disconnect?
For Serenity, her test followed her habit of researching for the books she writes. Serenity writes about real-life crimes and mysteries. She spends time gathering facts about people and circumstances of the subject of her books. No one would actually be surprised by her running a test on herself to find out what would a DNA report look like. So imagine her surprise when it says she has half-sisters. Serenity has a brother and twin sisters all in their twenties. The sisters that popped up in the report are closer to Serenity's age of thirty-five. It also appears as if these sisters all share a parent.
Lorelei's life has been a tragic journey that began with her wandering alone in the streets. She has no memory of anything before the time she was about two-years-old. After being found, she valiantly fought to belong to a family. That never really happened, but when she married Sean she thought now she had a family of her own. But even that relationship came with perils that Lorelei never anticipated. Seemingly the only positive aspect of her marriage to Sean was their daughter Lucy who is Lorelei's life. But now it looks like Lorelei might have some half-sisters. To Lorelei, this looks like the answer to her hopes and prayers.
Last but not least is Reagan. A career woman who worked herself up the ranks and then had one lapse in judgment and voila--her future is in question. Reagan's mother is tough and demanding, and much of Reagan's tireless work ethic is a result of trying not to disappoint her mother. But now Reagan finds herself in a tough position that will certainly make her mother unhappy and cost her the job she dreamed of achieving. . .
There's a phenomenal supporting cast to meet in ONE PERFECT SUMMER, but this story centers on these three women who now face the challenge of developing a relationship with strangers. ONE PERFECT SUMMER is a journey of discovery, uncovering truths that might not be readily accepted because they are such a departure from what these women considered normal. The ending is truly unexpected and yet fits the characters so well. Brenda Novak really stretched her writing skill for ONE PERFECT SUMMER and it shows.
SUMMARY
Some families we're born into

Some we find for ourselves

When Serenity Alston swabbed her cheek for 23andMe, she joked about uncovering some dark ancestral scandal. The last thing she expected was to discover two half sisters she didn't know existed. Suddenly, everything about her loving family is drawn into question. And meeting these newfound sisters might be the only way to get answers.

The women decide to dig into the mystery together at Serenity's family cabin in Lake Tahoe. With Reagan navigating romantic politics at work and Lorelei staring down the collapse of her marriage, all three women are converging at a crossroads in their lives. Before the summer is over, they'll have to confront the past and determine how to move forward when everything they previously thought to be true was a lie. But any future is easier to face with family by your side.
---
What do you think about this review?
Comments
No comments posted.

Registered users may leave comments.
Log in or register now!