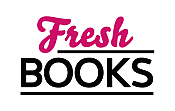 April showers are here, settle with a great read!
"Enjoyable and Engaging"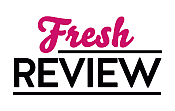 Reviewed by Robin Reynolds
Posted June 25, 2020

Women's Fiction | Romance Comedy
This was my first time reading Jill Mansell and now I'm kicking myself for not reading her sooner! IT STARTED WITH A SECRET was such an enjoyable and engaging story. Lainey and Kit are friends and coworkers who find themselves out of a job when the chateau where they work closes down. Spying an ad seeking a live-in couple to work for a family in St. Carys, they apply together. They don't claim to be married, but they do fib and say they are a couple, and they land the job. They quickly whip the house into shape, and in the process get involved in the family members' lives. Some of the characters are a bit outlandish but never in a stereotypical or caricaturish way. They're people who would be fun to hang out with. Sir Richard is a retired actor with a large fan base that he tries to avoid and has a drink constantly in hand. In my head, I kept picturing Peter O'Toole.
In addition to Lainey, Kit, and the family, there is a subplot with Wyatt, who Lainey and Kit met at the beginning of the book while still at the chateau. Fate seems to lend a hand, bringing Wyatt back into their orbit, and I enjoyed his story as much as the main story. I loved the way the author handled his story in such a positive way.
Lainey and Kit have to watch themselves so as not to give away their secret, but of course, it eventually comes out. But that's a good thing because Lainey is falling for Seth, Sir Richard's grandson. I fell for him right along with her. A travel agent, he takes Lainey along to accompany a single mother and her three young sons, all autistic, on their annual vacation, after their usual helpers are unable to go at the last minute. We get to know more about Seth's character on that vacation, and what a warmhearted man he is.
IT STARTED WITH A SECRET is an entertaining and hilarious story about family--those you are born with and those that get thrown together, with a lovely side story about finding and embracing your true self.
SUMMARY
Jill's Mansell's heart-warming new book is the perfect escape from the winter weather. A beautiful Cornish setting, a chaotic family, a woman who's had enough of romance - or has she?
'IT STARTED WITH A SECRET is like a little blast of sunshine - uplifting, heartwarming and supremely feelgood' Sophie Kinsella, author of CHRISTMAS SHOPAHOLIC
The trouble with secrets is that you can't guess what the consequences will be . . .
Lainey has lost everything. Luckily one little fib (OK, quite a big fib) helps nail her dream job. Soon she's living in a stunning house by the sea, fending off obsessed fans for a retired - if far-from-retiring - actor and organising his charming but chaotic family. It's definitely worth the challenge of keeping her secret.
At least Lainey isn't looking for love. It's time for a break from all that. And yet . . . Seth, the actor's grandson, really is rather attractive. There's growing chemistry and a definite connection between them. But how would he react if he knew she hadn't been honest with him?
Lainey's not the only one with a secret, though. Seth has one of his own. And everything's about to start unravelling . . .
---
What do you think about this review?
Comments
No comments posted.

Registered users may leave comments.
Log in or register now!