"Great summer read about the impact of friends"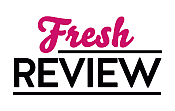 Reviewed by Sandra Wurman
Posted June 24, 2020

Think of all the ways people pretend their lives are just fine the way they are. Dreams of family or a loving spouse get pushed to the back of the mind. No time in a busy life to fill that gap. Sad but all too familiar. So many first dates that it was more a bother than a joy to anticipate. Susan Mallery has once again – this time in THE FRIENDSHIP LIST created two fabulously flawed but wonderful characters complete with a fabulous supporting cast. The dialog is on point, at times pungent but always humorous.
THE FRIENDSHIP LIST combines a group of thirty-somethings whose lives have an empty space that could really do with a special someone. Each character is so special that you have to wonder why. They are smart, friendly, honest, and independent. Perhaps that is the problem. They arranged their lives around being independent. Busy lives that eat up every hour of the day. Except for when the hole in the schedule provides the opportunity to think about what might be missing. Not every person wants to be part of a couple. But in THE FRIENDSHIP LIST, you can't help becoming a major cheerleader for dating success. You want that missing piece of the puzzle to magically appear and give these terrific folk a happy ever after ending.
Okay, so here is the scoop. Ellen and Unity are closer than sisters in many ways. The importance of their friendship cannot be minimized, nor should it. They had taken turns at being each other's rock when life took a wrong turn. When Unity lost her parents, Ellen and her family formed a circle of care around her. When Unity lost her husband, Ellen dropped everything to be at her side. And when Ellen at seventeen became pregnant and had son Coop, Unity became Ellen's anchor. Both women now in their mid-thirties have remained stuck in a time warp of sorts. Neither dating nor moving forward in life.
Ellen is a high school teacher, independently raising Coop, who is now deciding about colleges. Coop is concerned with leaving his mom. Ellen knows she has to convince Coop that she is fine. But actions speak louder than words. Easier said than done, of course. Unity is also facing her own demons. She has not moved on emotionally from the death of her husband. Candidly no interest in filling the void left by the loss of her great love.
So, as they've done for most of their lives, Ellen and a Unity are going to attempt to forge ahead thanks to Unity's brainstorm - the friendship list. A list of what each of them needs to work on, a random challenge per se. As if they are works in progress that have stalled. Ridiculously funny but at the same time prophetic.
The idea is a fabulous look at meeting the challenges of life and discovering wonderful things to look forward to if we only take some necessary steps. Get out of their respective ruts. So if by accomplishing something on their friendship list, they get a point. The winner gets a prize. But the prize isn't really the goal which is to jumpstart their lives. Let the games begin. Searching for a fun summer read? Look no further than THE FRIENDSHIP LIST by Susan Mallery. Genuinely anything written by the amazing Susan Mallery should be put at the top of must read lists. And if you are going to pack a great read for your summer vacation or beach time, than THE FRIENDSHIP LIST is a must. Susan Mallery is at the top of her game.
SUMMARY
Two best friends jump-start their lives in a summer that will change them forever…

Single mom Ellen Fox couldn't be more content—until she overhears her son saying he can't go to his dream college because she needs him too much. If she wants him to live his best life, she has to convince him she's living hers.

So Unity Leandre, her best friend since forever, creates a list of challenges to push Ellen out of her comfort zone. Unity will complete the list, too, but not because she needs to change. What's wrong with a thirtysomething widow still sleeping in her late husband's childhood bed?

The Friendship List begins as a way to make others believe they're just fine. But somewhere between "wear three-inch heels" and "have sex with a gorgeous guy," Ellen and Unity discover that life is meant to be lived with joy and abandon, in a story filled with humor, heartache and regrettable tattoos.
---
What do you think about this review?
Comments
No comments posted.

Registered users may leave comments.
Log in or register now!