"Love will see them through it all!"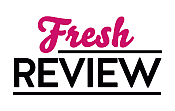 Reviewed by Annetta Sweetko
Posted June 23, 2020

Cain, the most conflicted of the Dragon Kings, held a long distrust of humans and Fae but something about the Dark Fae Noreen draws him. Is it possible to trust this woman, who sets his soul to FLAME, and could that trust put the Kings in the controlling grip of the Others?
Noreen is a member of the Others but, even though she is Dark, there is much she will not do and they are quickly pushing her beyond those limits. She decides that she has to warn the Kings and hope it will be enough, because she is sure that once the Others find out what she is doing, she will be dead. She certainly didn't expect to fall for Cain, the King sent to get her information.
Things can be twisted by magic and cause lies to feel like truth. Would if be possible for love to bloom despite the force of evil? Or is the combined magic of the evil enough to destroy everything.
Just when you think you know what to expect in author Donna Grant's Dragon King series - FLAME happens. This is an action packed emotional upheaval that will have readers perpetually on the edge of their seats.
FLAME is a roller coaster ride with so many twists and turns readers will have to hold on to their very seats to get through it. This talented author has built this world with characters that are enthralling, with a storyline that flows, even with a few unexpected twists, drawing readers right along as if they are part of this world. As you read FLAME you will feel the conflict of Cain and Noreen as they struggle to come to grips with everything that happens to them. You will watch as all the "good guys" begin to gather together to put an end to the danger to themselves and the very world they have protected for centuries. As readers delve into FLAME we get to see more of Moreann (leader of the Others); Usaeil (the thought to be dead Queen of the Light); Rhi (who thought she had killed Ubitch); Henry (who is still trying to figure out how he fits in and does he fit with Melisse); Death (Erith) and her Reapers (as she finally takes a stand in the war with the Others).
If you are a fan of dragons, romance, action, drama, danger, steamy and tender moments then it is all on the pages of FLAME! Get your hands on it, settle back and enjoy!
Learn more about Flame
SUMMARY
Flame is the next Dark Kings book in New York Times bestselling author Donna Grant's series.

If she believed in destiny, she would believe they were meant for each other.
But that fire was put out long ago. . .

Living among the Dragon Kings, Cain has spent lifetimes learning to distrust both mortals and Fae. He is a warrior born—and every instinct demands that he fight to keep his own kind safe. But when a fringe member of the Dark Fae contacts the Kings with an urgent warning, Cain is torn for the first time. How can he trust this beautiful creature when resisting his primal attraction to her is battle enough?

Noreen is horrified by what her kind and the malevolent Others are planning for the Dragon Kings. Dark Fae or not, there are lines she will not cross—even if it means risking her life. But she never imagined that she would risk her heart until she meets Cain. She wants him with a soul-deep desire that frightens her…and endangers them both. Is saying goodbye to everything Noreen has ever known worth a love that will span time and realms?
---
What do you think about this review?
Comments
No comments posted.

Registered users may leave comments.
Log in or register now!