"Her vision leads her to danger and romance."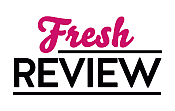 Reviewed by Annetta Sweetko
Posted June 23, 2020

Romance Suspense | Romance Paranormal
All she wanted was to find a special dress, not have a vision of a corpse in the Everglades, but that is what happens to Raina Hamish. She tries on a dress and feels a DEADLY TOUCH of evil. The next thing she knows, she is a suspect when all she wanted to do was help.
A member of the Krewe of Hunters, Special Agent Axel Tiger has returned to Florida in search of a serial killer. He hears of Raina and knows that as he and the Krewe have special gifts, she does also. He can help her and maybe get more information that would solve the crime. It doesn't hurt that as teenagers they knew one another and that together they saw the pirate ghosts. Will that past help them or put them closer into the hands of a killer?
DEADLY TOUCH is book 31 of author Heather Grahams Krewe of Hunters. It is filled with ghosts as is a normal vehicle for the help the Krewe receives, but this time it is pirates who are atoning for their wrongs. Axel and Raina do share a past. When she was younger she went to camp, and Axel was one of the older teens who told the pirate stories and scared the kids.
There are a number of suspects,and a lot of twists and turns that will have you wondering to the very end exactly who is good and who is evil. I love to play detective but DEADLY TOUCH had me so turned around that I did not see the finale coming at all. I have to admit, this was not my favorite of the series, as it seemed to be trying to include too many people and activities, but still an enthralling read with a totally unexpected twist at the end.
SUMMARY
SHE KNOWS WHERE TO FIND THE BODY

When Raina Hamish tries on a dress in a Miami boutique, she has a terrifyingly accurate vision of a murdered corpse in the murky shadows of the Everglades. She wants to help, but who would believe her when she can hardly believe herself?

Special Agent Axel Tiger has returned to Florida to help hunt a serial killer, but the investigation doesn't have much to go on. Raina's vision is their best chance to uncover more. Axel's experience with the FBI's elite paranormal team will nurture Raina's abilities, and she may be able to help save a life—but it puts her directly in the crosshairs of a killer who is closer than they would ever suspect.
---
What do you think about this review?
Comments
No comments posted.

Registered users may leave comments.
Log in or register now!